IMAGE EXPO RECAP: Grant Morrison Has A New Creator Owned, 'Phonogram' Is Back. AND MORE.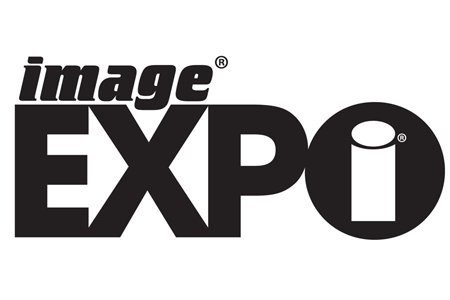 Image is entering into 20+12 and they seem to be not fucking around. This weekend was their Image expo, and they announced  a panopoly of awesome content from a collection of really talented creators. None more  titillation  to me than my Scottish Alien Lord, Grant Morrison.
The first  Image Expo  kicked off Friday in Oakland, California, with  a keynote speech from Publisher Eric Stephenson  that emphasized creator relationships as the company's foundation, and laid out more than a half-dozen titles that will be announced this weekend for release later this year:

–  Happy!, by  Grant Morrison  and  Darick Robertson, a mysterious title the writer says is "in a genre I've never really tackled before – but with a bizarre twist, of course." It's the first of several potential Image projects from Morrison. [iFanboy]

– Confirmation of a third volume of  Phonogram, by  Kieron Gillen,  Jamie McKelvie  and  Matthew Wilson, called  The Immaterial Girl. Gillen says the six-issue miniseries, which will likely debut in November, is "primarily about the war between coven queen witch Emily Aster and the half of her personality she sold to whatever lies on the other side of the screen. It's about identity, eighties music videos and further explorations of  Phonogram's core 'Music = Magic' thesis. There is horror. There are jokes. There are emotions. There may even be a fight sequence. It also takes A-ha's 'Take On Me' with far too much seriousness — which, for us, is the correct amount of seriousness." [Kieron Gillen's Workblog]

–  Chin Music, by  Steve Niles  and  Tony Harris, described by the artist as "a 1930′s Noir, Gangster, horror story." [Tony Harris]

–  Crime & Terror, by  Steve Niles  and  Scott Morse.

–  Mara, by  Brian Wood,  Ming Doyle  and  Jordie Bellaire, a six-issue sci-fi/superhero miniseries set in a few where a celebrity athlete manifests superpowers during a very public sporting event. [ComicsAlliance]

–  Bedlam, a horror comic by  Nick Spencer  and  Riley Rossmo,  teased Friday on Comic Book Resources.

–  Planetoid, by  Ken Garing, a story about a marooned space pilot previously available as a digital comic on Graphicly. The five-issue miniseries debuts in June. [iFanboy]

– Confirmation of  Black Kiss II, by  Howard Chaykin,  announced in July at Comic-Con International.
A pretty beasting assortment of new content, from, as I said: really talented motherfuckers. Nick Spencer and Riley Rossmo? I'm not worthy. Brian Wood? Holy fuck! Grant Morrison? Ludicrous. What do you guys and gals think? Are you as excited for this new rallying by Image as I am? a A particular favorite in there? Hit me.