Spider-Man Gets New Suit For Upcoming Event. LOL Oh God Bad.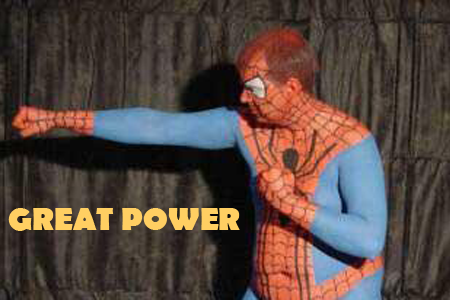 There's a new Spider-Man event coming up called Ends of the Earth, and just in time for it Peter is getting himself a new suit. Good lord, it's pretty. Ugly. Pretty ugly.
Hit the jump to check it out.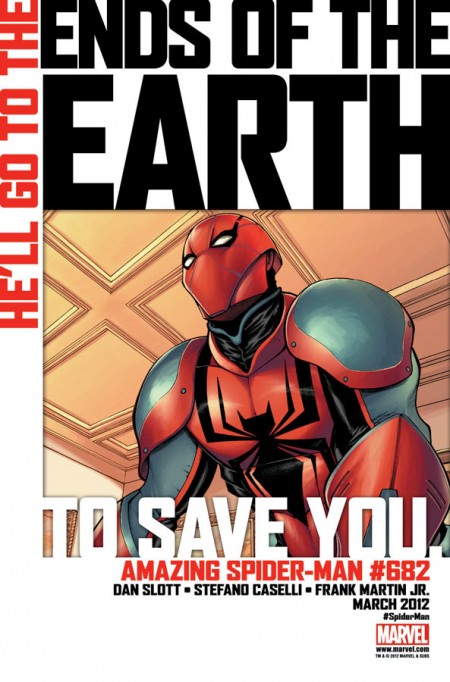 Today,  Marvel  wrapped its week of teaser images for  Dan Slott's  upcoming  "Amazing Spider-Man"  six issue event, "Ends of the Earth," featuring four bookend issues with art by Stefano Caselli. Beginning in March with "Amazing Spider-Man" #682 — just in time for the book's 50th Anniversary — the story arc features the new Sinister Six and the fruition of Dr. Otto Octavius' master plan to take over the entire globe. The week has seen a number of teasers featuring  the Sinister Six,  humans suffering in agony  and  a first glimpse of Peter Parker suiting up for battle. Now, the suit is revealed in its full glory and looks to be a full set of web-slinging battle armor.

"We're going to see some pretty cool new Spider-tech,"  Slott said in 2011. "Spidey has known the Sinister Six are a-coming. … Spider-Man has had all this time to prep and bring specific tech to all the members of the Sinister Six. … Spider-Man has designed a new suit and this is a suit specifically designed to go to war with the Sinister Six."
Hell yeah, Make Mine Miles Morales.