Wachowskis Want Natalie Portman For Sci-Fi Flick 'Jupiter Ascending'. Do It!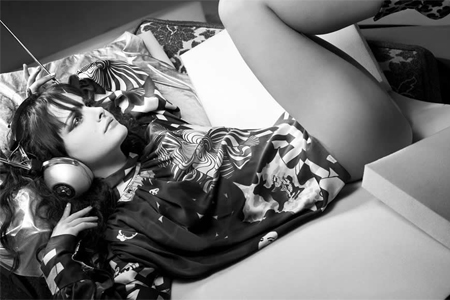 The  Wachowskis are busy these days, after a near-decade of living down their deplorable Matrix sequels. That's the problem with stealing every awesome trope ever!, you can't seemingly pull it off again. #Bitter. Maybe they've refilled the vault of Intellectual Ideas, pilfered some new dope ones. Whatever the case, they want Natalie Portman for a new flick of theirs.
Portman's finally getting ready to head back to work, potentially with a movie every bit as gloriously bizarre as the one that won her the Oscar. Andy and Lana Wachowski reportedly want the actress for their upcoming Jupiter Ascending, and there's a real possibility that Portman will accept.

According to an anonymous source who spoke with the LA Times, the Wachowskis have been courting Portman to star in the film, which has been described as an original sci-fi tale with franchise potential. Back in October, we wrote that the project was seeking an A-lister to topline the cast, and Portman certainly fits the bill. Jupiter Ascending would be Portman's second time working with the siblings; in 2006, she starred in (and cut off all her hair for) James McTeigue's comic book adaptation V for Vendetta, which they produced.

The same source says that Portman is "seriously weighing" the Jupiter Ascending lead, perhaps in part because the project's fall start date would allow her more time to spend with her family before she ends her maternity leave. The only other movie Portman's attached to star in at this time is Thor 2, though recent reports suggest she may also be interested in making a documentary based on Jonathan Safran Foer's Eating Animals.

Specific details on Jupiter Ascending are still being kept under tight wraps, but we do know it'll be the Wachowskis' next move after they finish the epically weird, highly anticipated Cloud Atlas. (For which Portman was a rumored cast member early on.) That film, which the siblings directed with Tom Twyker, has yet to get an official release date, but will likely open sometime this fall.
I'd love for Portman to do the flick, and for the Wachowskis to prove The Matrix wasn't a one-hit aberration. (Though I'm not being fair to Speed Racer which I actually quite liked.)