Video: 'Modern Warfare 3' Played On Cowboys Stadium HD Screen.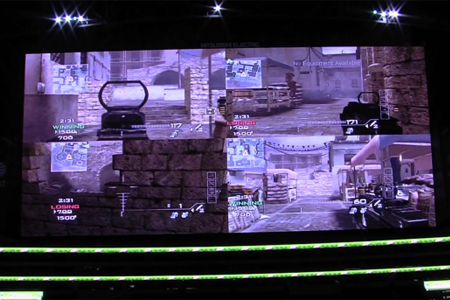 Some lucky winners of the Mountain Dew x Modern Warfare 3 cross-promotional-marketing-synergy-time got to play MW3 on the Cowboys Stadium's HD wunder-wall. It's pretty tremendous.
Hit the jump to check out the pricks in action.
Mountain Dew Fans Have a "Mega Fan Experience" Sizzle from Stellarhead on Vimeo.