Verizon and Redbox Planning Netflix Rival, Pfft! They Sweat HBO.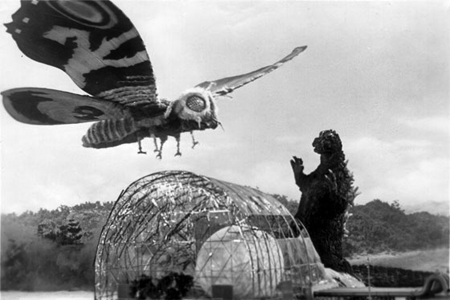 Verizon and Redbox are combining their powers to create a monolithic entity to grapple with Netflix. Good luck, boys! Netflix may have taken an arrow to the knee, but I'd still proclaim them Chief Gamma-Irradiated Beast. What's the titan they're fearing the tussle with? HBO. HBO indeed, yo.
TechCrunch reports that Verizon and Redbox are planning a new Internet TV and movie service to launch May 28, with a beta release in late April. Internally referred to as Project Zoetrope, the service will allow customers to stream and download television shows and movies over the Internet across a variety of platforms, including iOS, Android, Google TV, Xbox, Roku, web browsers, and more, in both SD and HD.

The service will use a credit-based monthly pricing structure; for example, $5.95 a month would get you 6 credits, which could be applied toward renting a certain number of films or shows. A physical disc option would also be included in some of the pricing tiers. The companies are said to be in talks with various content providers at present. Depending on what kind of content they can get, "Project Zoetrope" could wind up being a serious player in the streaming market.

For now, though, Netflix is more focused on a different rival – HBO Go. At a recent UBS Global Media conference in New York, Hastings called the on-demand service, which is only available to HBO subscribers at present, "the competitor we fear the most."

"HBO is becoming much more Netflix-like, and we're becoming much more HBO-like," he observed. Indeed, Netflix will make its first foray into original programming next year with the political thriller House of Cards, and recently finalized a deal to exclusively offer brand-new episodes of Arrested Development starting in 2013. Hastings revealed that if House of Cards does well, Netflix could eventually spend 15% of its budget for content acquisition on original offerings.

During his talk, Hastings also addressed the company's well-publicized misfortunes over the past few months. "We berate ourselves tremendously for that lack of insight," he said of the recent price hike that cost Netflix 800,000 subscribers. Though Hastings still believes "streaming is the future," Netflix's move "turned out to be a little too fast," he said.
Tempted? Enticed? I'll ride and die with Netflix, yo!