Brian K. Vaughn Adapting Stephen King's 'Under the Dome' For Showtime.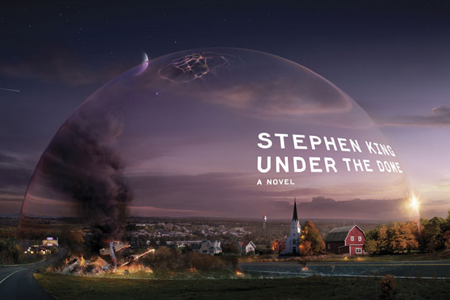 Brian K. Vaughn wrote some of my favorite episodes of LOST, but more important to most is that he is the writer behind Y: The Last Man. He can script with the fervor, thunder, et cetera. It is this thunder he'll hopefully bring to his forthcoming Stephen King adaptation.
Late this summer, it was announced that Stephen King's 2009 supernatural thriller Under the Dome would be hitting Showtime as a drama series, with a search for a writer already underway. Now, months later, former Lost scribe and acclaimed comic book writer Brian K. Vaughan has been tapped to pen the show, about a town in Maine that suddenly finds itself sealed off from the rest of the world via a mysterious force field. More details after the jump.

Vaughan served a writer and producer on ABC's Lost during its third, fourth, and fifth seasons, earning two Writers Guild of America nominations and one Emmy nomination. In addition, he's also picked up multiple Eisner Awards for his comic book work, which includes the series Y: The Last Man, Runaways, Ex Machina, and Pride of Baghdad. Under the Dome is in great hands, especially given that the premise definitely has shades of Lost.

Steven Spielberg and DreamWorks Television first optioned King's book back in 2009, shortly after its publication. Around that time, King mentioned that it could become an HBO miniseries, but we learned this past August that the project had landed at Showtime, and it now appears to be an ongoing series rather than a mini. King will executive produce the project, with DreamWorks Television's Justin Falvey and Darryl Frank.

I haven't read this book, nor much of King. But the premise entertains, and I get generally geeked-up over any novel adaptation coming to a premium channel these days.