Live Action 'Akira' To Feature Gary Oldman and Helena Bonham Carter? Super Whitewash Continues!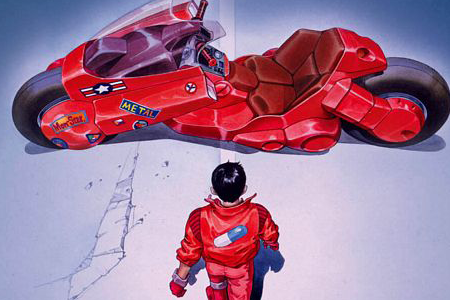 The live action Akira continues trudging on, after last week's news that it was indeed alive. And whitewashing more impressively than The Last Airbender. Today some more casting rumors have floated up, and they're centered around  Commissioner  Gordon and Marla Singer.
The live-action, English-language remake of the Japanese animation classic Akira has suffered so many stops and starts over the years that I was beginning to think (/hope) it'd never happen. But now that Warner Bros. has officially greenlit the movie, it seems director Jaume Collet-Serra (Orphan) isn't wasting any time getting things together. We heard last week that Garrett Hedlund (TRON: Legacy) was the frontrunner to star as Kaneda, and now it looks like a couple of other actors have been tapped as well. According to a new report, Gary Oldman and Helena Bonham Carter have been offered roles in the film. More details after the jump.

Twitch writes that Oldman has been offered the part of the Colonel, while Bonham Carter is considering an offer to play Lady Miyako. The 1988 sci-fi original revolved around two teenage boys, one of whom is discovered to have destructive psychokinetic abilities. The Colonel leads a government team that runs tests on potentially psychic subjects, while Lady Miyako is a former test subject and Kaneda's ally. (She was reduced to a minor appearance in the anime adaptation of the manga.)
Thoughts? How do you guys feel about the movie getting made? About it's wonderfully white cast? Et cetera?