Monday Morning Commute: Dyin' to Sleep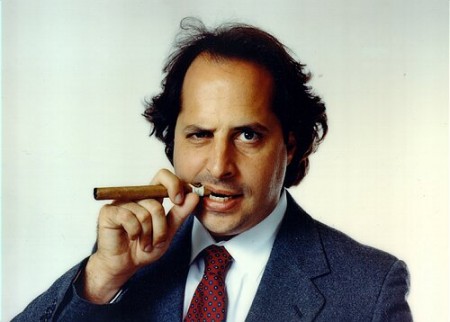 Come one, come all! Step right up to the original MONDAY MORNING COMMUTE! This is the place where all of you scabby bastards and frothing broads take a peek at what I'll be doing to get through the workweek. Your task is to then share the activities to which you'll be dedicating your free time, even if they make your step-mom mumble to herself that you're doing the Devil's bizznezz.
Hell, that hoe married your pop for his thickee, so who is she to cast aspersions?
Let's dance.
–-
Cheerin' On/Miles Morales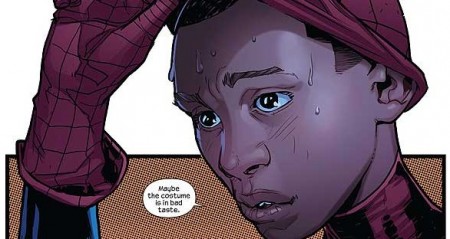 I just finished the second issue of All-New Spider-Man #2 and I must say that I'm still a passenger on the Mile Morales bandwagon. I     don't know what else to say other than I like what Bendis is setting up. In short, I believe in Miles Morales.
–-
Lookin' Forward To/Columbus Day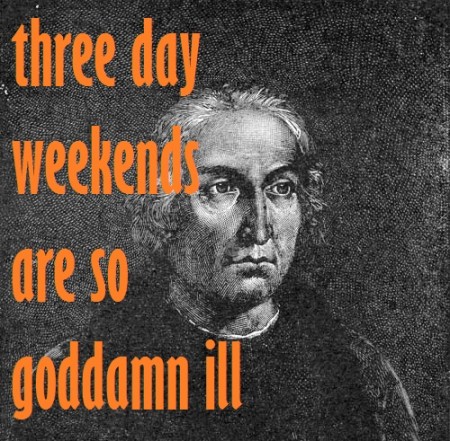 I'm not here to spark a debate about Columbus. Should he commended for discovering America? Should he be loathed for initiating a continental genocide? Which boat – the Nina, the Pinta, or the Santa Maria – was the coolest?
I don't have a goddamn clue.
But what I do know for a fact is that Christopher Columbus invented the three-day weekend. And for that, I'm eternally grateful. So, the sad fact of the matter is that to get through this workweek, I will be constantly reminding myself that next Monday is a day off. A free day. Another opportunity to look around and breath in deeply and appreciate existence.
–-
Celebratin'/Boston Bruins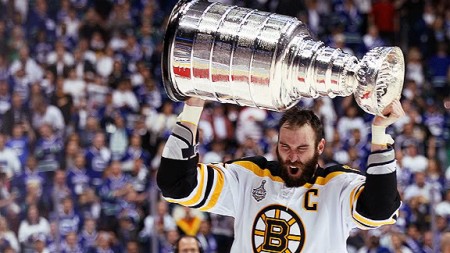 On Thursday the Boston Bruins will open up their 2011-2012 season by hosting the Philadelphia Flyers at home. Also, they will be raising a STANLEY CUP BANNER FOR THE FIRST TIME SINCE 1972! HOLY SHIT, I STILL CAN'T BELIEVE IT HAPPENED! AM I EVEN IN THE RIGHT DIMENSION ANYMORE? HAVE I SHIFTED INTO ANOTHER SPATIO-TEMPORAL RIFT-ZONE?! AM I GOING TO WAKE UP TO A WORLD WITHOUT THE BRUINS' STANLEY CUP AND INSTANTLY WISH DEATH UPON MYSELF?!?!
*Ahem*
So, yeah. Hockey's back this week. Pretty neat.
–-
That is, for better or worse, my week.
How's yours lookin'?