Steampunk Fight Stick Is Subculture Orgy Of Awesome.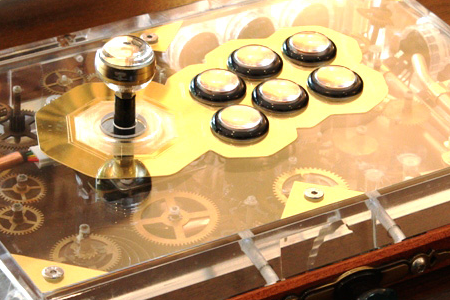 Sam Kurd made a fight stick that is a confluence of subcultures colliding into an outrageous conglomeration of awesome. Joystick modding meet fighting games meet steampunk. Gorgeous.
Hit the jump to check it out.
Sam Kurd from B15SDM Designs didn't add a little steam punk to his custom fight stick, he added a lot.

Everything is crafted just for this custom piece, save for the Seimitsu buttons.

Seimitsu is a famed Japanese arcade button maker.

There's also a blue-green LED light at the bottom of the fight stick, and the buttons light up in white light when pressed. Stunning stuff.