'G.I. Joe: Cobra Strikes' Casts Wonder Woman, Wants John McClane.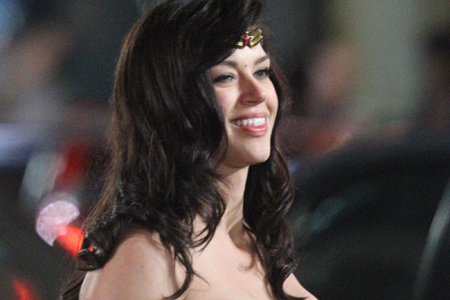 The Wonder Woman pilot died a thousand deaths before it being announced it would never even see the light of death. Thankfully there's some good news for  Adrianne Palicki, who was going to play the Wondrous Woman. She's been cast in the second G.I. Joe, while Bruce Willis may join the movie as well.
Palicki (Friday Night Lights) has joined the growing roster for next summer's upcoming sequel to the critically lashed but financially succesful  G.I. Joe: Rise of Cobra; Plus the  Die Hard action hero may be in the running to join the crew.

Adrianne Palicki grew to viral infamy for her role on the recently un-aired  Wonder Woman television series pilot. She has joined the upcoming G.I. Joe sequel as an integral part of the main cast, portraying Lady Jaye. Bruce Willis is also one of a select few actors that are being scouted for the role of the Joe Colton (aka the original G.I. Joe). No official announcements have been made regarding Willis' involvement, but he certainly is no stranger to ensemble action films, most recently joining Sylvester Stallone's upcoming  Expendables sequel.
First The Rock, then RZA, and now  Adrianne Palick and possibly Bruce Willis. I was stoked for this movie before, but now I'm getting into fist-pumping while screaming at the neighbors incomprehensibly territory.