Paramount Is Backing Aronofsky's 'Noah.' Hell Yes. (Heaven Yes?)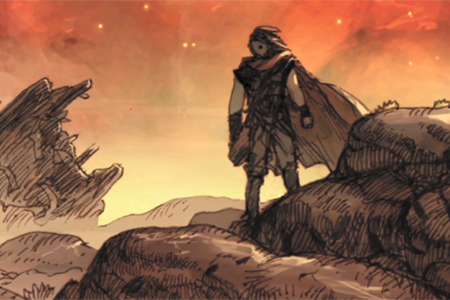 Darren Aronofsky wants Noah to be a huge-ass event bio-apocalypse flick starring Christian Bale. That takes many a cheddar to make happen, and Aronofsky has been trying to find funding for the project.
With reports that Paramount is joining the fray, that search seems over.
Darren Aronofsky's wish to make his Bible-based fantasy epic Noah an "event" film is about to take one step closer to coming true. The project has been seeking a studio to pay half of its $150 budget – New Regency, which has been with Noah since early on, will cover the other half – and it looks like Paramount will be stepping up to fork over the cash. Though the deal is not yet official, the studio is said to be "close" to signing a deal. Read more details after the jump.

Considering the critical and commercial success of Black Swan, it's no surprise that Aronofsky's seizing this opportunity to finally make his big-budget passion project – or that studios are interested in helping to finance it. Deadline reports that 20th Century Fox and Paramount are both gunning for that project, but that Paramount is the more likely choice. The deal is expected to close within the next few days.
This news makes my boxer briefs do a happy dance.