FemShep To Be On 'Mass Effect 3' CE Box Art, Get Her Own Trailer. Win.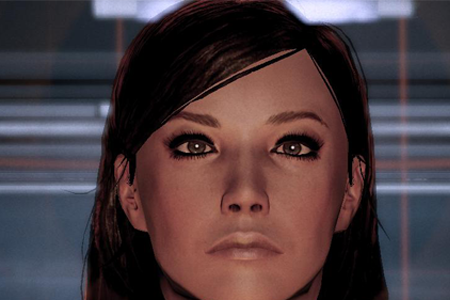 I play as a female Shepard in the Mass Effect games. I play as females in almost any game. I enjoy my protagonists to be powerful, assertive ladies. So, seeing only the regular male Shepard bombing around trailers bums me out. I imagine it bums out female gamers even more. Our sadness has been noticed, corrections are being taken.
Fans of the female version of Mass Effect's Commander Shepard rejoice: BioWare Marketing Director David Silverman has confirmed on Twitter that not only is the company working on a trailer featuring FemShep, but she will be included on the box art of the Collector's Edition of Mass Effect 3. Silverman also took an informal Twitter survey for input on what the trailer-FemShep will look like.

What's remarkable about this story is how this is possible because of the persistance of passionate fans of FemShep. Before the release of Mass Effect 2, fan pressure convinced BioWare to release screenshots of a couple of different versions of FemShep in action, despite all of the marketing and screenshots released to that point had only contained the default version of BroShep.
Righteous!