Monday Morning Commute: By My Corrupt Soul!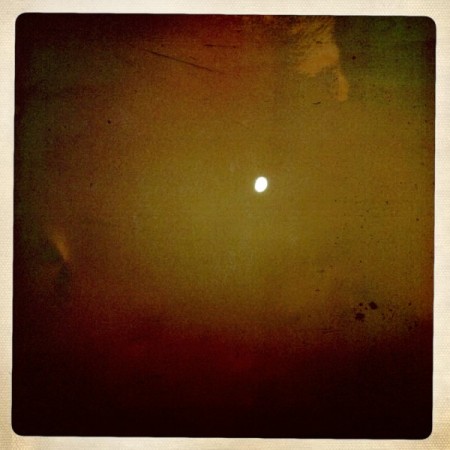 Hey there, welcome to Monday – the worst fucking day of the workweek! Tuesdays see the release of CDs and DVDs. Wednesdays are sacred, as comic books are released. Thursday is the last real workday, the final chance for bosses to make requests without being scoffed at. And Friday is a goddamn party – beers are drank and the ghettoblaster is cranked!
So how do we get through this most abysmal of days, this return to drudgery and serfdom? Well, we rock the Monday Morning Commute! This is the spot where I share what I'll be doing in the upcoming days.
After you see which bits of entertainment form my anti-stress forcefield, it's your duty to hit up the comments and tell me about your forcefield.
Let's do this!
–-
Readin'/The Running Man
Having a ka-tet full of well-read individuals is both a blessing and a curse. On the one hand, I never have to struggle to find a good read, as I every time I finish a book a friend seems to have another lined up for me. On the other hand, my compulsion to keep reading means that I never seem to have a break and I'm often juggling a few titles at once.
But if that's my biggest grievance, I guess I should just shut the fuck up.
I've just started reading The Running Man by Richard Bachman. Although I'm barely in, I can tell that this source material shares very little in common with the 1987 Schwarzenegger-adaptation, and I'm okay with that. From what I can gather, The Running Man is a dystopian critique on the voyeurism and mindlessness of our televisional culture. Since two of my all-time favorite books are Fahrenheit 451 and Amusing Ourselves to Death, I think I'm in for a treat.
–-
Watchin' with Bated Breath/Stanley Cup Finals
As a hockey fan, I can honestly say that this year's Stanley Cup Finals have been an absolute blast to watch. The Bruins and Canucks have been slugging each other out, sometimes literally, with the teams winning their respective home games as they vie for frozen supremacy. Tonight's Game Six should prove exhilarating, as the Bruins hope to stave off elimination by lighting up Roberto Luongo as they did in the third and fourth games.
But as a Boston Bruins fan, I'm nervous as shit. When the B's beat Tampa Bay to get into the Finals, I told myself that I wouldn't get emotionally invested. Somehow, I deluded myself into thinking that I'd just be glad to watch my hometown heroes take the stage. But now that they're there, I'd be a liar to suggest that a loss wouldn't sting.
Especially if I have to watch the fucking Canucks hoist the Cup in the Garden.
–-
Rockin'/The White Album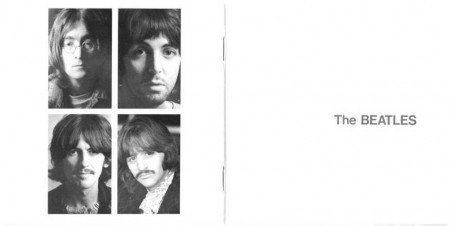 The problem with living in 2011 is that a lot of awesome shit came out before I was born. Needless to say, it can be hard to go back and experience every classic – picking and choosing is key.
Somehow, it wasn't until this past weekend that I sat down and listened to The Beatles' eponymous release, which is generally referred to as the White Album. It's not that I don't like The Beatles, because I do – in fact, Sgt. Pepper's Lonely Hearts Club Band has always been a favorite of mine. But there're a bunch of their albums that I've just never made the point of giving a proper listen, and this happens to be one of them.
So why the sudden change of heart? Well, I tell you – it's some cosmic shit. In the midst of my Friday evening slumber, I (apparently) shook the arm of the Bride of Frankenstein. Once awakened, she listened to me incoherent sleep-talk. According to the Bride, I exclaimed, "I'm being cast as Rocky Raccoon," a couple of times before shutting back up.
Upon hearing this story on Saturday morning, I was determined to listen to not only Rocky Raccoon but the album that plays host to it. An hour and a half later, the White Album had thoroughly rocked my socks. While I had loved many of the tracks for awhile now (especially Blackbird and Dear Prudence), others were new treats for me (Why Don't We Do It in the Road? and Mother Nature's Son).
I'm fairly sure that the Omnidimensional Creator took advantage of my uninhibited sleep-mind and suggested that I check out this sick album.
Either that, or I finally just gave it a chance.
–-
So that's my muthafuggin' story for the week.
What's yours?