In Hong Kong, 3D Porno Beats Avatar's Opening Day. Nice!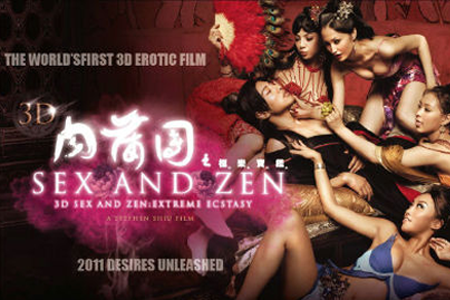 In Hong Kong, things make sense. Whereas here in the United States we lavished sales upon sales on Avatar, Hong Kong saw a 3D porno beating James Cameron and his blue sons a bitches. Hell yeah, Hong Kong!
In the end, the only thing that could take down the Na'vi was full frontal nudity. Among its many box office records, Avatar held the single day box office record in Hong Kong, grossing 2.63 million Hong Kong dollars on its opening day. That record has now fallen, though, as a 3D soft core porno film called 3D Sex and Zen: Extreme Ecstasy made HK$2.78 million (the equivalent of $340,ooo U.S.) on its opening day on just 73 screens, eventually grossing HK$17 million over its opening weekend.
Hong Kong. Where things make sense.