Anonymous Promises 'Biggest Attack' Coming On Sony.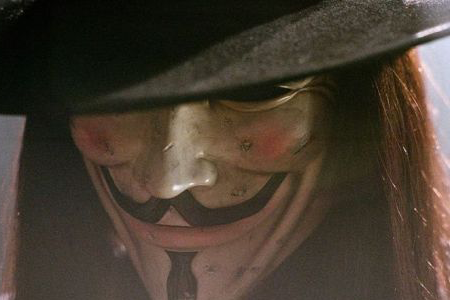 Listen man, just because Geohot sold out and settled out of court with Sony, it don't mean that Anonymous is done with them. No fucking sir! In fact, they're promising their biggest attack yet.
"GeoHot has taken a settlement with sony," announced the group. "The case has been dropped. In the eyes of the law, the case is closed, for Anonymous it is just beginning … The attacks on the websites of Sony have been ceased, Sony's poor attemps to explain the system outages through maintenance amuse us. Therefore we are finding other ways to get sony's attention.

"This April 16th, grab your mask, a few friends, and get to a local sony store by you. Use the IRC and the official Facebook page to organize a protest in your area. Make sure the people know the injustices performed by this corrupt company.Boycott all sony products and if you have recently purchased any, return them … Sony, prepare for the biggest attack you have ever witnessed, Anonymous style."
Well then! I've made my feelings known about this. It entertains me, and I get a sort of visceral enjoyment out of watching this group throw down with corporations or religious fanatics.