Dude Chooses Marvel Vs Capcom 3 Over A Threesome. Dedication.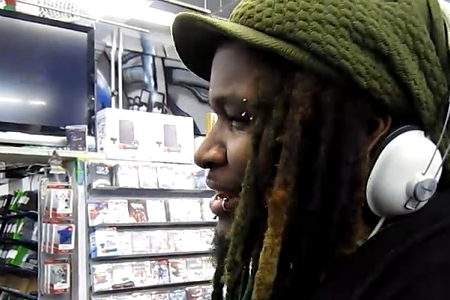 Marvel Vs. Capcom 3 dropped the midnight after Valentine's Day. With that in mind, this is probably one example  of a nearly infinite number. Meet Woolie. Instead of partaking in a threesome, dude went and snagged his copy of the game.
I know the natural reaction is OMFG DUDE WUT!, but the more I think about it, the more complicated it gets. First, would it have been his first threesome? If no, then obviously MvC3. Second, were these chicks cool, or were they drunk and going to be puking red wine and bananas all over one another. (This may actually be a ++ to some.)  And finally, is a man's craft and obsession to be thrown away at a moment's notice to pursue pleasures of the flesh?
Where do I land? I land in the "almost unfathomably improbable to personally contemplate."
Hit the jump for Woolie explaining it all.