Marvel Teases New Beginning for Fantastic Four? Hickman Boner.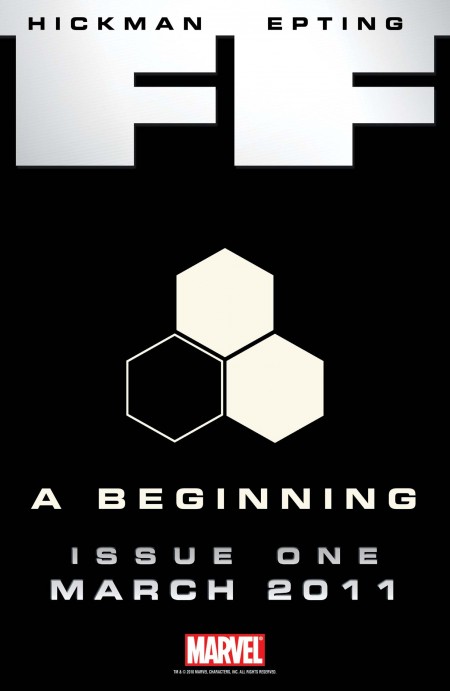 For months Hickman's excellent Fantastic Four has been building up to what I've assumed is a death to one of the members of the F4. So what happens to them after the Countdown to Casualty hits? It seems a beginning.
Issue one though? Is it a new monthly? Are they rebooting the numbering of F4? I must know! I must! Know!
My ridiculous excitement over this vague teaser is a testament to Hickman's run on F4. His ability to bring wonder back into the overly status-quo and rote Marvel universe through intergalactic adventures has me sweating the comic book every month. In a world where everything seems beaten to death, and tropes ground into paste, he has managed to make the Marvel Universe feel enormous. There's potential behind every door, universes to explore. Whatever the fuck this is, I want in on it.