Kinect Hack Allows You To Rub Virtual Boobs, Butts & Achieve Full Perv Status. [Video.]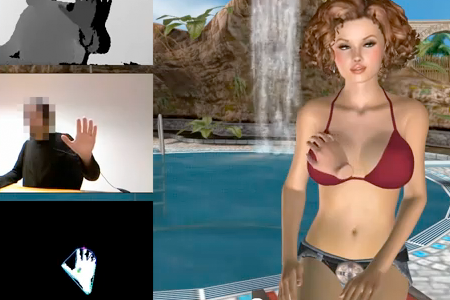 Well, it was only a matter of time. Sex game company ThriXXX has finally done the perv world a solid and hacked Kinect. They didn't just hack it for fun, no sir. They hacked it to create a virtual interface for rubbing boobs, butts, and down the road: a lot more.
They want to add full-body support and voice commands.
I gotta level with you guys. I'm a goddamn pervert, and even I find this shit uncomfortable. There's something about menacingly rubbing some virtual chick's bits as she stares emptily at you that creeps me the fuck out. Though, I'm sure, this will only turn (a lot of ) people on moreso.
Hit the jump for this beauty (?) in motion.