New Picture of Thor And Mjöllnir Shows Thor Jacked As Fuggin' Fug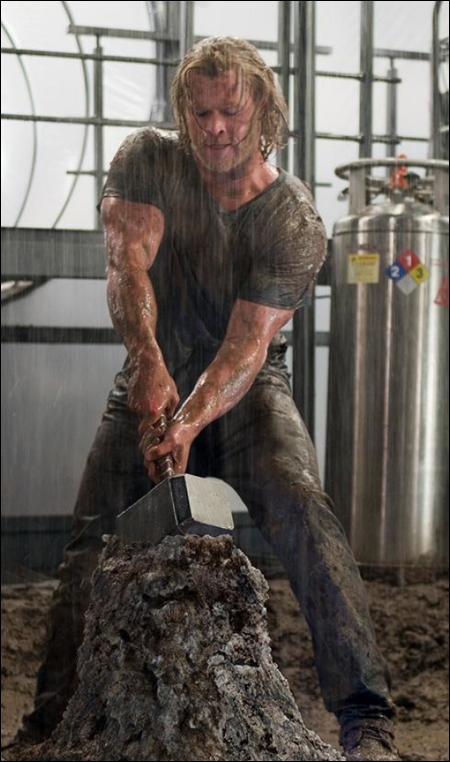 Thar be some insane muscles!
I always wonder what sort of horse-balls derived, HGH-rich diet Hollywood actors are on, to achieve the physiques of well, Norse gods. Bask in the rippling mountains of Thor's muscles in this picture. And silently weep (if you're like me) at your lax, rippling waves of lack-of-tone.