Ratchet and Clank's Developers Goes Multiplatform? Sony: Oh Fux!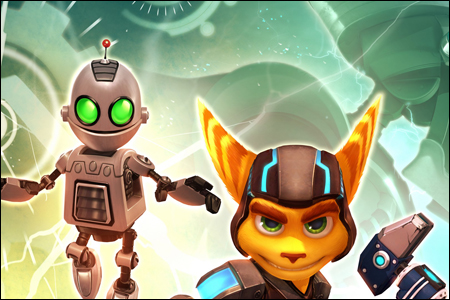 Insomniac Games, the dudes behind the Ratchet and Clank, Resistance, and Spyro are taking their dope-ass shit multiplatform.
Insomniac Games, the studio behind Spyro the Dragon, Ratchet & Clank and Resistance, unveiled a deal this morning with Electronic Arts that will put their still unannounced, undated next franchise on the Playstation 3 and Xbox 360. Under the agreement Insomniac will retain ownership of the intellectual property."There have been a lot of great reasons to make games for the Playstation," said Ted Price, founder and CEO of Insomniac Games. "We have a wonderful relationship with Sony and will continue to work with them on Playstation titles.

"While Insomniac Games' growth as a developer has been steady, it hasn't seen any big spikes, Price told Kotaku. Making a game for multiple systems means that the developer and its games will be able to reach a broader audience."We never wanted to limit ourselves," Price said. "People are inspired here by having the opportunity to try new things. (Playstation 3 shooter) Resistance was a chance to branch out and we will continue to look for those opportunities.

"The latest chance is bringing Insomniac Games' upcoming, all-new franchise set in a new universe to the PS3 and Xbox 360. The title is currently in production at the company's Burbank studio, but Price remained tight-lipped about what it was.
Interesting shit right there. Pretty much the only reason I own my PS3 is for the console-exclusive titles from these boys and Naughty Dog. So the fact that they're taking their ball and uh, letting other people rub it, is big news. Last month Bungie told Microsoft they were going to dabble in some polygamy, and this month Sony is tots no longer going steady with Insomniac. THE WORLD OF EXCLUSIVES IS FALLING APART.