Mass Effect Is Getting A Movie, I'm Getting A Juicy Crotch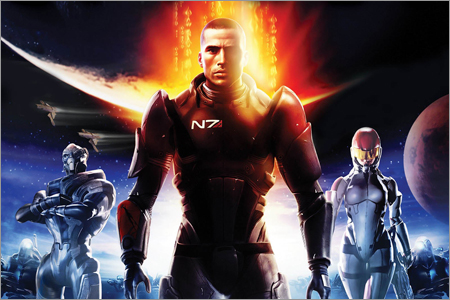 Oh fuck yes! A game that is based off of some of my favorite Sci-Fi bullshit such as Star Wars and Battlestar Galactica is getting its own movie. Fucking party!
Legendary Pictures has picked up the rights to the BioWare game   series Mass Effect. I Am Legend and Thor screenwriter Mark Protosevich has been assigned to write.

THR   says that Avi and Ari Arad will produce with Thomas Tull and Jon Jashni from Legendary. The project is early in development; Warner Bros. would co-finance and distribute worldwide.
This is redonkulously awesome news for a nerd like me. Jesus Christ, lord, don't let this suck. The potential for rock is great when adapting this son of a bitch. Unfortunately, the potential for suck is probably just as great, if not superior. A favorite game of mine based off of favorite movies of mine is getting its own film? The cycle is now complete.