Madden Sales Drop While The Batman Flies, NERD VICTORY.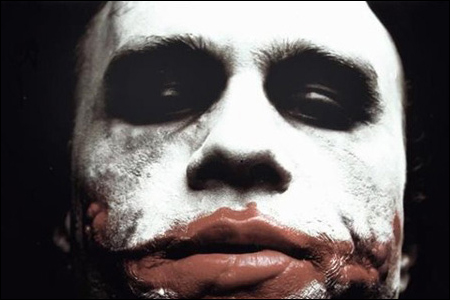 I like keeping it real with ya'll. When I'm running on raw emotion, I'll admit it. And so for full disclosure, I've bought both of the games I'm about to discuss.
The very same day that I report that Arkham Asylum has sold TWO MILLION ZOMG copies, EA CEO admits that Madden sales are dropping:
Via Kotaku:
Madden NFL 10 leads the NPD Group's top ten with 928,000 units sold on the Xbox 360. That's a drop from last year's cool million. And while Madden sales were up year-over-year on the PlayStation 3, the game suffered on the PlayStation 2 and Wii, with the sports game moving less than half of what it did on the PS2 from the same period last year.

All told, Madden NFL 10 managed to move 1.9 million copies across all platforms in August, down from the 2.2 million-plus Madden NFL 09 managed last year.
Now listen, that's still an insane amount of copies. But I've always looked at Madden as something primarily for frat boys and jocks. And not cool frat boys and cool jocks. There, I covered myself. So to see it getting outsold by a comic book character's video game makes me swell with glee. It's juvenile, but I cackled a little bit to myself. Sorry EA! Sorry your recycled money-machine that really doesn't change much every year isn't printing out the cash like it usually does.
C'est la vie, blowhards!