'John Wick 3' is officially dropping one year from today. Can't fucking wait, can't wait at all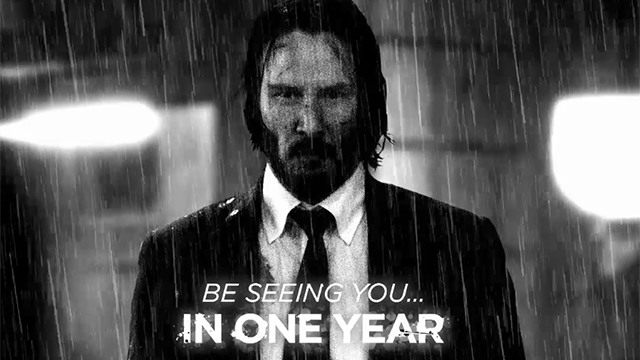 The final installment of the greatest trilogy in American Cinematic History is dropping in exactly one year. So fucking close, so fucking far away. Check out the announcement teaser after the jump!
Exactly one year from today we'll have reason to celebrate: The third installment of the revenge-fueled John Wick franchise will continue its well-choreographed, neon-lit action in John Wick: Chapter 3 on May 17, 2019. Keanu Reeves returns as the suited-up assassin, and we get a look at him in the next film in a release date reminder.

Granted, John Wick's blurry form coming into view in the pouring rain doesn't exactly give us a taste of the assured action of the film, but his intense gaze is enough to remind anyone to write down the date on their calendar.
Be seeing you… 5.17.19. – #JohnWick3 pic.twitter.com/UN2US3UYnf

— John Wick: Chapter 3 (@JohnWickMovie) May 17, 2018