'Pacific Rim: Uprising' released date pushed back a month, which is uh good or bad?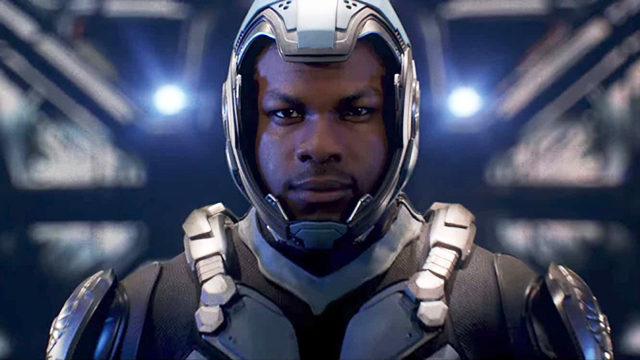 I'm not sure. Is Universal so hype about Pacific Rim: Uprising that they're pushing it a month later, as to not compete with Black Panther? Or is the son of a bitch hurting, and they need more time to complete it? Or maybe they just want more marketing headway. I don't fucking know.
It turns out that you'll have to wait a little bit longer to watch Star Wars: The Force Awakens star John Boyega pilot a giant robot so he can punch monsters in the face. Pacific Rim Uprising, the upcoming sequel to Guillermo del Toro's incredibly entertaining 2013 science fiction adventure, has been pushed back. But just a little bit. A teensy bit.

Deadline reports that Pacific Rim Uprising will now open on March 23, 2017, one month later than the original February 23, 2017 release Universal had set for the film. No official reason has been given for the delay, but it could be any number of things – the filmmakers realized they needed a little more time to finish the movie, marketing research suggested that March is kinder to movies about robots smashing alien monsters, etc. Who knows?

The only peculiar thing about this release date change is that March is a far more crowded month for geek fare like this. Sure, the original release date would have seen Steven S. DeKnight's sequel dealing with fallout from Marvel's Black Panther (which is going to be an enormous hit), but this is very much an "out of the frying pan and into the fire" situation. In its new release date, Pacific Rim Uprising will have to contend with Lionsgate's new Robin Hood movie before going head-to-head with Steven Spielberg's Ready Player One the following week.