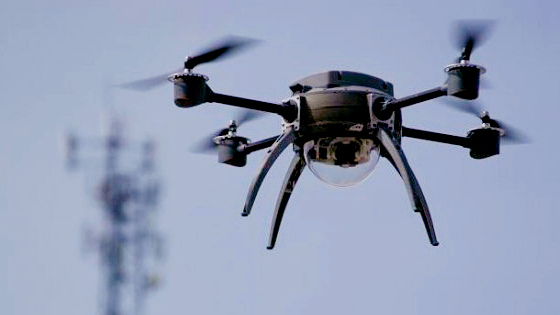 Police state, wee! New Orleans was planning on using security drones to police the Super Bowl this next February. It didn't come to pass, but it is a delicious look into the quiet erosion of homeland freedom and the implementation of such measures. Shh! Go to sleep.
The ethics of domestic drone use may not be sorted out, but police and other officials aren't waiting around to deploy them in the field — and there are few fields more mainstream than the one at the Super Bowl. According to a report from The Lens, New Orleans city officials wanted to use a US Department of Homeland Security drone to monitor crowds at Super Bowl XLVII in February, but canceled the plans recently for unspecified reasons. A city spokesperson told The Lens that it will instead be provided with a manned helicopter with a camera, and that "the city learned by phone" about the switch — indicating that the change may have been made unilaterally by Homeland Security.

The Lens reports that New Orleans officials have been very interested in acquiring drone tech. City officials reportedly met twice recently with a local drone manufacturer, and attempted to buy an unmanned aerial drone with a federal grant for port security. Additionally, it's worth pointing out that while DHS may have backtracked on the Super Bowl drone, it's not because it's averse to drones: the agency launched a program earlier this year to speed up the adoption of drones by local police. The next big championship game may not have UAVs flying overhead, but it's not for a lack of trying.