DC Comics Survey Reports That 'New 52' Readership Really Making No New Inroads.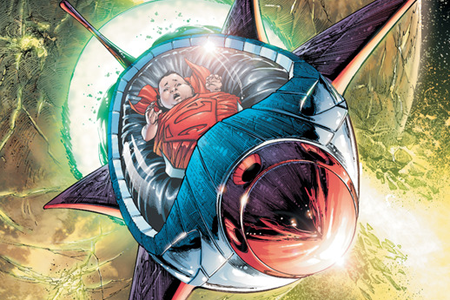 A survey of DC's 'New 52' readership reveals that though the son of a bitch has boosted sales, it hasn't penetrated any sort of new markets. No ladies, barely any new readers.
The results of The Nielsen Company's market research for  DC Comics that surveyed "New 52" readers  were released at ComicsPro's Dallas meeting yesterday and well… there's not much that's brave or bold about them.  ICv2  reports that  70 percent of the survey's 5,336 respondents were already fans, with only 5 percent completely new to buying comics, and 93% were male. What's more,  only an estimated 2 percent were younger than 18 years old. The results are troubling, and raise serious questions about DC's ability to expand their audience base, and the accessibility of their content to both women and younger readers.

The numbers seem particularly stark in the context of the stated goal of the new 52 to create a "more modern, diverse DC Universe"  that would both reach beyond its existing fanbase. As Dan DiDio told  USA Today  when the initiative was announced, "If we can convince the people here we're doing something brand-new and fresh, we have a good chance to really get the people outside on board." If these results are any indication, the New 52 may have resonated with the existing audience — or at least produced higher sales — but had more trouble convincing the "people outside" of their new vision.

Notably, while the New 52 offered more titles with  lead female characters  than Marvel Comics' superhero line, there was a  dramatic lack of female creators  involved in actually creating the comics of the new 52, aside from long-time DC writer Gail Simone on  Firestorm  and  Batgirl. Simone has since stepped down from  Firestorm, while artist Nicola Scott was hired for a three-issue run on  Superman, Amy Reeder began her long-awaiting illustrating duties on  Batwoman, and writer Ann Nocenti will soon be taking as writer over  Green Arrow. Nonetheless, the gender gap for creators in the New 52 is still massive, a ratio that is echoed by the reported readership: 93% male to 7% female.

Thoughts? Hit me.