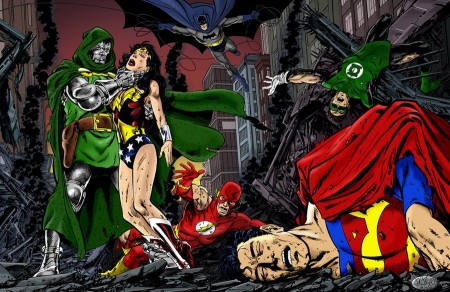 Come one, come all!
Step right up folks, no need to be shy! Thissere's the MONDAY MORNING COMMUTE, Omega-Level's weekly session of pop culture show-and-tell! I'm going to show off the various entertainment-runes I'll be using to ward off the workweek-trolls, and then you can hit up the comments section and display your own wares.
It's a goddamn breeding ground for all ideas nerdcore.
This week it looks like I'm finally paying tribute to those wonders to which I've been negligent. Enough is enough, I owe it to myself to experience the rockin' tunes and fantastic episodes and whimsical passages that've eluded me. Time to map out this week's mind-commutes!
Let's do this!
–-
Rockin'/Ire Works (The Dillinger Escape Plan)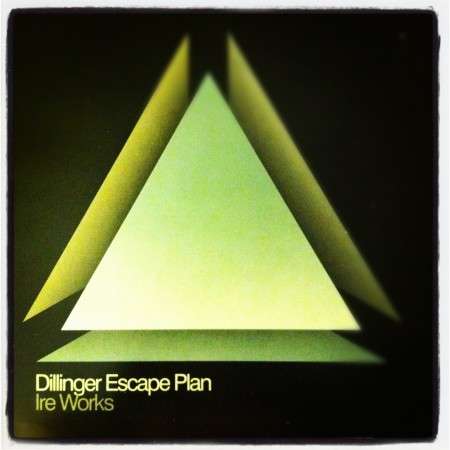 The Dillinger Escape Plan has been a band that I've peripherally respected for years without ever sitting down with one of their albums. Occasionally a friend would link me to a tune, and I'd pump my fist and futilely try to bob my head in time. "These boys can play," I'd mutter to myself before disregarding them.
I never gave them an honest chance.
However, Ire Works has bowled me over completely. The tracks on this album traverse some hook-oriented, poppy terrain while still making pit stops at all of the quirky breakdowns and time-signature shenanigans expected from DEP. More importantly, Ire Works seems to have been produced with that ever-elusive, nearly-indefinable quality that elevates any work of art to a higher echelon.
Heart. Passion. Intensity. Call it what you will.
–-
Finishin'/Game of Thrones (Season One)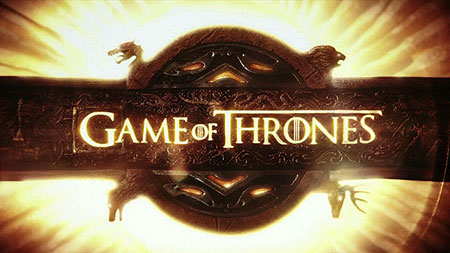 I know, I know – I'm way behind on this one.
I'm not going to waste time gabbin' about how awesome Game of Thrones is, since I'm apparently the last person in the nerd realm to watch it. With three episodes left, I can honestly say that this is the best show I've watched in years. Each episode gives me the same thrills and chills that I used to get while watching LOST and BSG.
Don't spoil nothin' for me, fools!
–-
Readin'/Dandelion Wine (Ray Bradbury)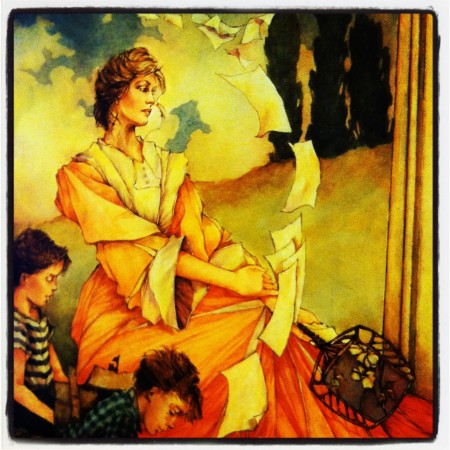 In my younger and more vulnerable years, anything that I enjoyed became an obsessive compulsion. Star Wars wasn't just a movie, it was every action figure and video game and book that I could get my hands on. Dream Theater mutated from a progressive metal band into every single album, every bootleg I could unearth, and every concert I could attend. College wasn't just classes and parties, it was masochistic twelve-hour work sessions in the library, administered daily.
Insanity.
Yet, somehow I've never read Dandelion Wine despite the fact that Ray Bradbury is one of my favorite authors. Maybe it's the fact that this isn't a work of science fiction or horror, but semi-autobiography as filtered through the whimsical perspectives of childhood. Whatever that means.
Anyways, I'm two chapters deep and absolutely lovin' it. Thus far, Bradbury is making great use of poetry-prose style that he occasionally works into his other writing. Again, this is a tale about summer boyhood in small-town America, and the poetic cadences and vivid imagery help reel the reader out of the cesspool that is adulthood.
No, Dandelion Wine doesn't seem to have the edge of Fahrenheit 451 or the alien-metaphors of The Martian Chronicles. To suggest otherwise would be misleading, and that's not what I'm here for. This is not the novel that most people think of when they hear the name Bradbury.
But that doesn't mean it's not sweet as can be.
–-
So there you have it – my week of catch-up that includes music, fantasy, and literature.
What's your week lookin' like?