Vince Gilligan's next show is being compared to 'X-Files' and 'The Twilight Zone' and fuck yes!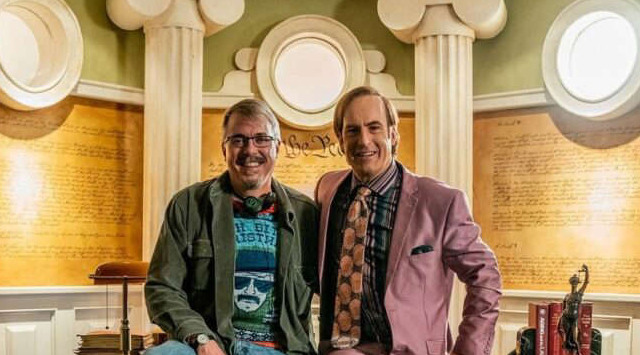 As Better Call Saul winds down, Vinny Gilligan got himself a new show he's shopping. The dude doing any project is dope, but I'm even more stoked given what it's being compared to. Fucking X-Files (which he worked on!) and The Twilight Zone. Alright Vinny, let's get weird.
First reported by Deadline this week, Vince Gilligan ("The X-Files," "Breaking Bad," "Better Call Saul") is developing a brand new television series project with Sony Pictures TV that he's set to begin shopping to networks in the coming weeks, and the site's report compares the series to both "The X-Files" – which Gilligan wrote/produced on – and "The Twilight Zone."

Deadline reports, "Word is that the new show harkens back to Gilligan's tenure on The X-Files. But don't expect a sci-fi drama — when he was a writer-producer on The X-Files, Gilligan was known for focusing more on the human condition in his episodes, which is something he is said to also be doing in his new series, exploring similar themes of bending reality while holding a mirror to humanity."

"Described as a blended, grounded genre drama, the new series also is being compared to The Twilight Zone," the report continues. "It is said to be set in our world while putting a tweak on it, focusing on people and exploring the human condition in an unexpected, surprising way."

Deadline also notes that Gilligan has a multi-series arc in mind with an "overarching story," but at this time the mysterious project is mostly cloaked under a veil of secrecy.