Jeff Bezos Dick Rocket Scale Model goes on sale. Totally isn't a dildo. Totally ?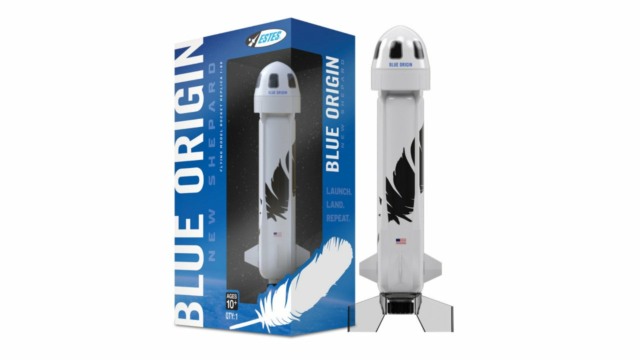 Some folks have said the scale model of Blue Origin's rocket now on sale isn't a dildo. My emphatic, ideology-driven retort? Anything can be a dildo so long as you have faith in yourself and an open mind to the curiosities of the world.
Shooting Wads
Unsurprisingly, the internet had a bit of a field day with the model rocket.

Gizmodo gave some insightful advice: "Just make sure not to shoot your wad too early, a problem that can really limit your enjoyment of the rocket — a rocket that looks like a human schlong."

The Verge took a slightly more somber tone, pointing out the dystopian element of buying a scale model of a billionaire tyrant's rocket.

"Sure, some people say the trip was a huge vanity project; a colossal pissing-contest between egotistical, morally blind billionaires whose pocket change could save countless human lives with just as much intrinsic value as their own," reads The Verge's piece, "but to that I say: stop being such a bummer, dude!!"

So here's to the billionaires' club and their bizarre, uh, rocket-measuring contest. The dildo, er, rocket model is on for preorder now and will be coming, excuse us, released on November 1.

Just don't do anything stupid. You have been warned.