Taika Waititi and Jemaine Clement working on Action-Adventure TV Series. Sign me the fuck up!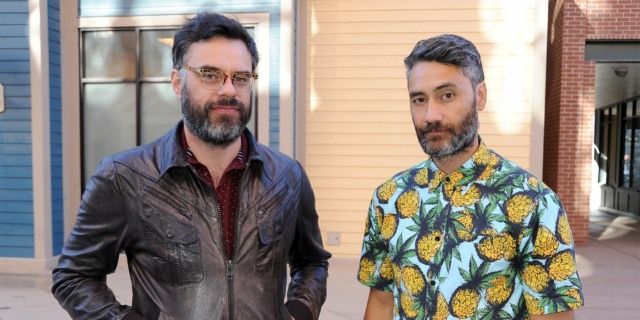 Taika Waititi and Jemaine Clement pretty much can't do any wrong. Which is why despite them usually sticking to comedy, I'm more than stoked for their action-adventure series. I mean, right?
Get ready, fans of the fabulous Kiwi duo Jemaine Clement and Taika Waititi. The two have a new project in the works, and it's an action-adventure TV series.

The duo, who created What We Do in the Shadows (both the film and tv series), are teaming up again, but this time for something completely new.

"Taika and I are working on a new series right now which we just started writing," Clement said in an interview with Entertainment Weekly. "I can't tell you much about it yet, but what's fun about it and what makes it exciting for me is it's something I always wanted to do which is long-form episodes in a sitcom. It's an action-adventure comedy. It'll be different from what I've usually done. I've made three sitcoms now, and I hope this one is still funny but more of an adventure series."

With Waititi and Clement at the helm, it's bound to be at least a little funny. These guys just can't help it.