'Alan Wake 2' reportedly in development with Epic Games publishing. Don't fuck around with me on this one, fellas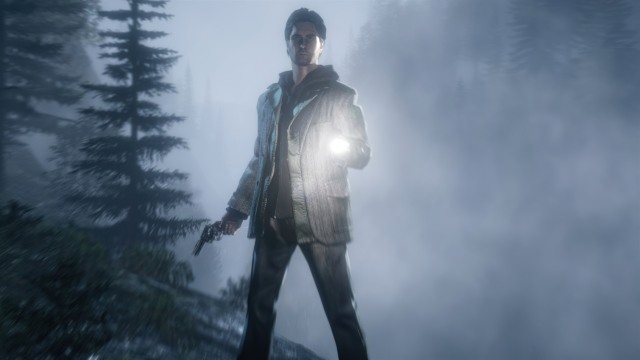 Could it be? Could we finally be getting Alan Wake 2? I had sort of written off the possibility, but then Remedy bought back the franchise rights from Microsoft. Since then, I've been waiting. Rubbing. Breathing heavily. Praying. Insane rituals, for an impractical hope. But it appears my incantations may have worked. Alan Wake 2 is apparently coming and Epic Games is publishing the title.
Another instance of taking news with your salt, according to a recent Twitch stream by Game Mess Show's Jeff Grubb, Alan Wake fans may finally be getting the sequel that they've been longing for.

According to Grubb (with Nibel grabbing the clip in question), in lieu of buying exclusivity rights to games as they've been doing for a while now, Epic Games is instead taking the approach of funding Remedy to help them get Alan Wake 2 off the ground. Grubb states that there was a "bidding war", and Epic was able to provide the best deal for Remedy to get the title started. Alan Wake 2 will also be coming to multiple platforms.

This does feed into Remedy's announcement last year regarding their next game, which will be in the same universe as Alan Wake and their most recent hit, Control.

However, Grubb does not state his source, nor has Remedy or Epic commented on this rumour being put forward by Grubb. We'll have to wait and see just whether this leads to something more.

The original Alan Wake was released onto PC and Xbox 360 back in 2010.