'Black Widow' delayed until July 9 and will now drop on Disney+ the same day. This saga never fucking ends!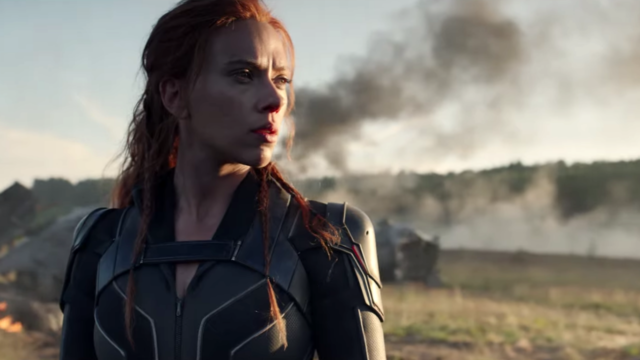 Whelp, Black Widow has been delayed. Again! But it feels like the last fucking time. For two reasons. First, the House of Mouse has shoved the son of a bitch back until July. This gives pretty much everyone who wants a vaccine an opportunity to get one before then (lord willing, I know). Second, the company is going to be dropping it the same day on Disney+ for a premium fee.
How do you fucks feel about this? Me? I'm stoked. If I'm not fully vaccinated by July 9, I'll be living in the woods and eating my own turd. As well, this shit opens the opportunity for anyone not fucking with the theaters to see it at the same time. We call that shit a win/win, comrades.
Black Widow is coming to Disney Plus and theaters on July 9, 2021, two months after its most recent planned release date of May 7, 2021. Originally scheduled for May 1, 2020, the film was initially delayed to Nov. 6, 2020, then briefly held a May 7, 2021 date as movie studios gauged whether audiences would return to theaters as COVID-19 cases declined and vaccine availability increased. The answer, it seems, is "not yet."

The film will be available via Disney Plus' $30 Premier Access program, much like Raya and the Last Dragon and Mulan. The news comes shortly after Disney announced that the first episode of The Falcon and the Winter Soldier was Disney Plus' most-watched premiere, topping WandaVision and The Mandalorian before it. The company cited no numbers in its announcement, but it does reinforce the not-at-all-outlandish notion that the majority of the service's staggering 100 million subscribers will happily stream the latest Marvel Cinematic Universe entry, and perhaps even pay the $30 Premier Access fee for a theatrical release.