'Gotham Knights' has been delayed until 2022. This year is for gaming backlogs, friends!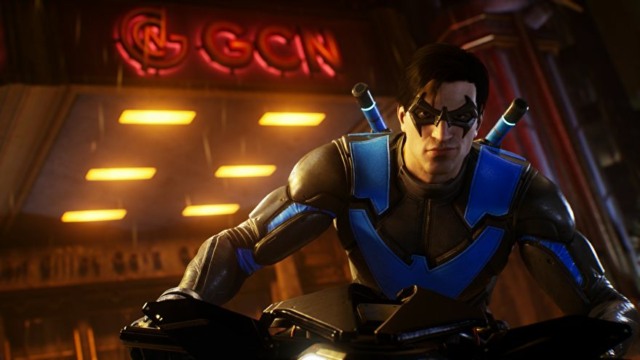 Motherfucking backlogs are the stars of 2021, fellas! 'Cause game after game is getting delayed! The most recent? Gotham Knights! I don't blame the motherfuckers doing the delaying. I can only that developing titles during a pandemic is a straight pain in the ass. So while this shit sucks, it'll let me polish off the, like, thirty titles I'm halfway into.
Gotham Knights has been delayed until 2022. WB Games Montreal's co-op Batman game was originally meant to be released sometime this year, but that will no longer be the case.

According to a statement released on the official Gotham Knights Twitter account, the team says the title will launch worldwide in 2022. WB says the delay is so the team can have "more time to deliver the best possible experience for players."

This is the latest in a series of new game delays announced in 2021.

Gotham Knights is a co-op take on the open-world Batman action game. Players can choose to play as either Nightwing, Batgirl, Robin, and Red Hood, each of whom has their own playstyle. Gotham Knights supports two-player co-op so a friend online can join you in an open-world Gotham City.

Gotham City itself will be a true open world and director Patrick Redding says there will be no level-gating whatsoever. So players can freely roam the city as they please, either swinging through the buildings or on a bat-cycle.

Gotham Knights is only the latest major video game release originally scheduled for 2021 to be delayed. Other titles include Hogwarts Legacy, which has been delayed to 2022, The Lord of the Rings: Gollum, Gran Turismo 7, Vampire: The Masquerade – Bloodlines 2, and more. Check out a full list of delayed games here.