Views From The Space-Ship: Oh Hell Yeah!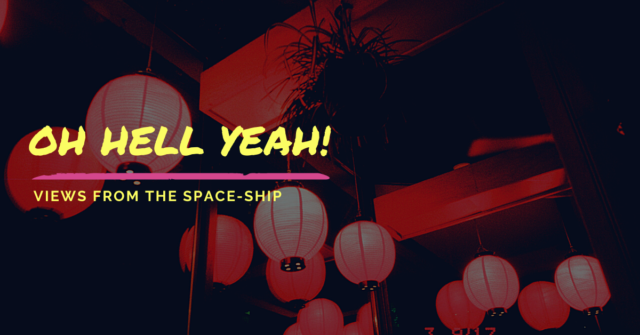 Yo! Remember Views From The Space-Ship aka Desktop Thursdays aka Views From The Space-Ship? And back? And forth? Well, I figured it may be fun to rekindle the column! Back in the day, it was your weekly look into my world(s), be it digital and physical! As well, it was my (and others) opportunity to check-in on views from your lives!
I don't know if this will be a weekly occurrence — cause let's admit it, fucking nothing is around these parts — but I hope you'll join in, during the weeks I post it!
These are my Views From The Space-Ship!
—-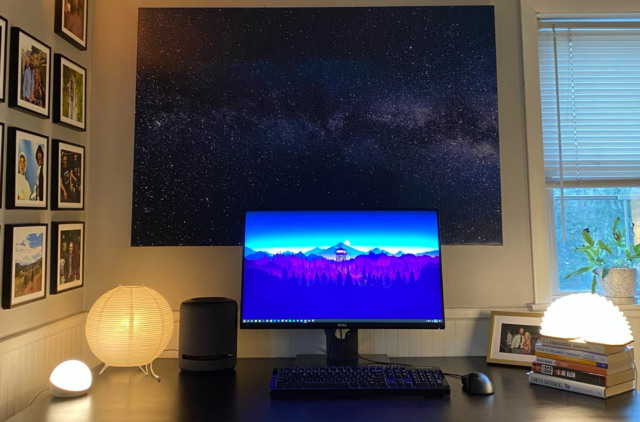 .computer
Here's a look at the current state of my computer desk! I'll admit — both my ring light and my laptop are removed, because it's fucking Spring Break! But I don't regret capturing this shit without them, cause it feels so damn good.
—-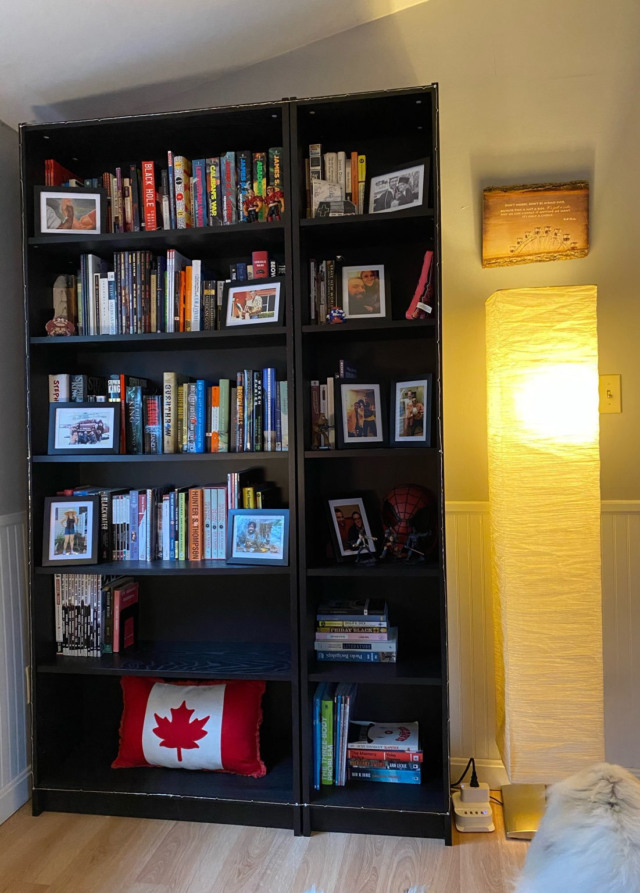 .bookcase
I decorated the fuck out of my bookcase recently. I know it sort of makes the whole "accessing books" function of the fucking bookcase difficult, but I found it worth it. Like, let's be real — how often are you really jostling through books? For this ass-fuck, not often. Plus, can I pass up an opportunity to frame the classic Predator handshake artwork? Absolutely not.
—-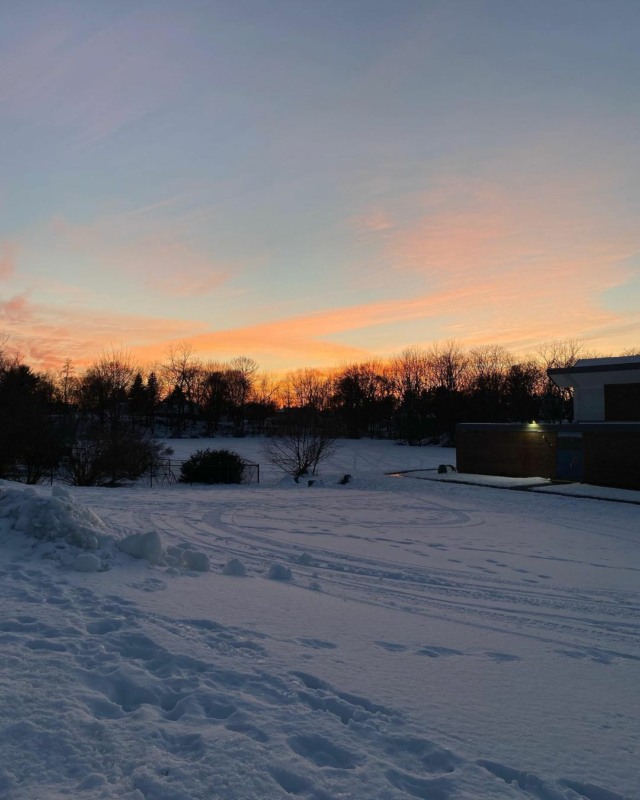 .sunset
If ya'll know me, ya'll motherfuckers know I fancy myself a sexy sunset, and that's precisely what this shit happens to be. Took it earlier this month whilst walking the snowbeast, and it definitely picked up my spirits.
—-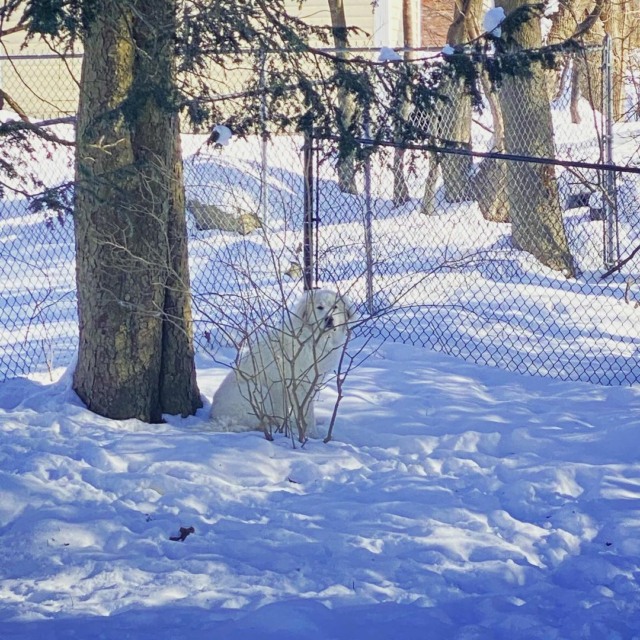 .lurking
Finally, enjoy a picture of my aforementioned snowbeast. Bitch thinks she's successfully hiding behind that dead ass bush. Sam was trying to get her to come in, and this was her solution. Bonus points for cleverness, but, uh. Not very effective.
—-
That's it for me, fuckers! Let's see your world(s)!