Weekend Open Bar: The Saints Can't Save You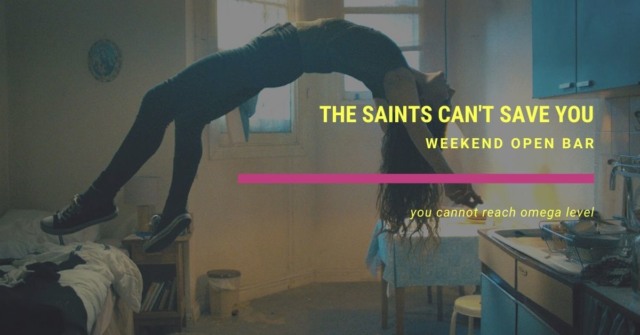 The Saints can't save you, motherfuckers! Nor can the Trees, or the Ones Who Walk Behind The Shadows. However, you can absolutely save your fucking self. It's within you, it's within your guts, it's within your marrow. Is it easy? Nah! Is it guaranteed? Nah! But, it's a promise at the end of a dank tunnel. What does salvation look like, for me? Acknowledging that I have control over my circumstances. Self-care. And! Hanging out with you fuckers! Hey, look at that. A poorly-stuck segue into this here fucking column! However, I ain't completely full of shit.
Salvation comes in the form of community, the creation of bonds, the spending of our entropic-distillation together. Shiny baubles and distractions are fantastic, but just fucking broing out with you legion of degenerates is more enjoyable than anything else.
So come hither, you fellow slime. Let's spend the weekend together at the Open Bar!
How you spending the weekend of the Big Game? You putting your lifesavings down on prop bets? Makin' a big ole pot of chili, preparing for deliciousness and diarrhea? Catching-up on WandaVision or 30 Coins? I wanna know! Let's fucking go, people. Help me achieve salvation.
No pressure.
This is Weekend Open Bar!