Daniel Warren Johnson is writing and drawing 'Beta Ray Bill' miniseries. Holy fucking yes, dudes!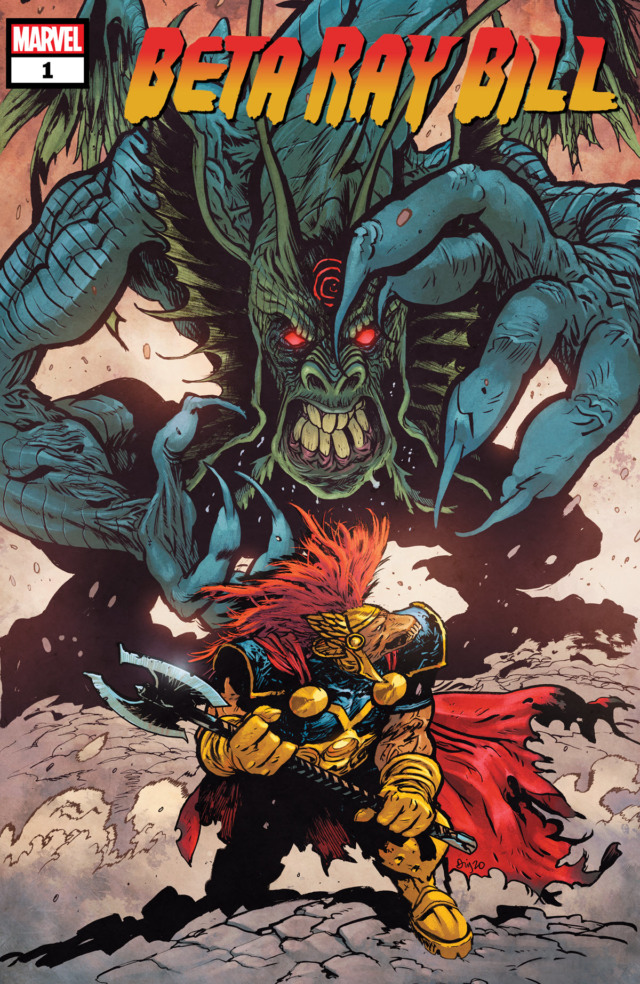 DWJ is objectively fucking awesome, dudes. Extremity, Murder Falcon, and Wonder Woman: Dead Earth confirm as much. Now? Dude is taking his heavy metal aesthetic to Beta Ray Bill. Let's go!
Beta Ray Bill will jump into the spotlight once again, courtesy of Wonder Woman: Dead Earth creator Daniel Warren Johnson. Johnson will write and draw a new limited series starring the worthy Korbinite, which spins out of recent events in both Thor and King in Black.

Colorist Mike Spicer joins Johnson on the title, which naturally will feature Fin Fang Foom.

"Beta Ray Bill is literally my favorite Marvel character, so it's a dream come true, and there are images in this book I've been wanting to illustrate for years. It's even more exciting that I get to write this series in the context of the current Thor universe," Johnson said. "There's a lot to unpack with Beta Ray and I can't wait to share my story with you all."

Beta Ray first debuted in Thor #337 back in the 1980s, courtesy of writer/artist Walt Simonson, as he kicked off his epic run on the title. He briefly fought and then took Mjolnir from Thor before they became friends and Odin made Bill his own hammer. That hammer, Stormbreaker, was a casualty of the most recent confrontation between the frenemies.

Here's how Marvel describes the title:

Beta Ray Bill is tired of playing second fiddle to Thor – and with Beta Ray's famous hammer Stormbreaker recently destroyed at the new All-Father's hands, tensions are higher than ever. The mighty Korbinite must strike out in search of a new weapon… and a new destiny. Assuming he can first defeat a Knullified Fin Fang Foom! Joined by colorist Mike Spicer, Daniel Warren Johnson will take Beta Ray Bill on a journey beyond the shadow of a god!