'Thor: Love and Thunder' has Chris Pratt returning as 'Star-Lord' and please let's get Big Lebowski Thor!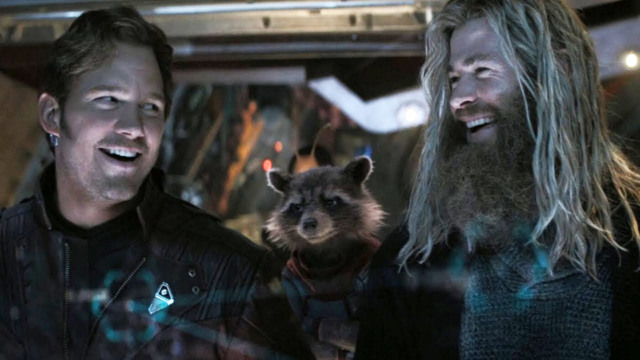 One of the more lovely things about Endgame was the bantering between Thor and the Guardians of the Galaxy, specifically Chris Pratt's Star-Lord. Which means, goddamn yes, I'm stoked he's returning in Thor: Love and Thunder.
Chris Pratt, the internet's current least favorite Chris, is joining the much more beloved Chris Hemsworth in Thor: Love and Thunder. Pratt's Star-Lord/Peter Quill will appear in the Taika Waititi sequel, which makes sense since Avengers: Endgame concluded with Thor jetting off with the Guardians of the Galaxy. That said, Guardians of the Galaxy Vol. 3 doesn't have an official release date yet, so it's not exactly clear how all of this lines up on the Marvel Cinematic Universe timeline.

The Hollywood Reporter has revealed that Chris Pratt has joined the Thor: Love and Thunder cast, reprising his Guardians of the Galaxy role of Peter Quill/Star-Lord. Pratt joins returning players Chris Hemsworth as Thor, Tessa Thompson as Valkyrie, and Natalie Portman as Jane Foster, as well as Marvel newcomer Christian Bale, who is reportedly playing the film's villain (although we don't know which villain he's playing just yet).