Chadwick Boseman has passed away at the age of 43. Tremendous, tremendous bummer.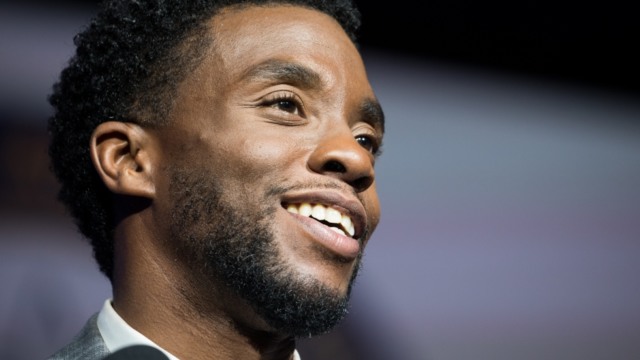 Chadwick Boseman has passed away at the age of 43, and man this is a hard one for a lot of people. I know, because I got like thirty text messages last night letting me know the news. Dude was an absolute force in life, though, and won't be forgotten. Giving countless kids a superhero that looks like them, not to mention pumping out an insane amount of work while fighting the colon cancer that would eventually take his life.
Chadwick Boseman, the regal actor who embodied a long-held dream of African-American moviegoers as the star of the groundbreaking superhero film "Black Panther," died on Friday. He was 43.

A statement posted on Mr. Boseman's Instagram account said the actor had learned in 2016 that he had Stage 3 colon cancer, and that it had progressed to Stage 4. His publicist confirmed that he died in his home in Los Angeles, with his wife, Taylor Simone Ledward, and family by his side.

"A true fighter, Chadwick persevered through it all, and brought you many of the films you have come to love so much," the statement said. "From 'Marshall' to 'Da 5 Bloods,' August Wilson's 'Ma Rainey's Black Bottom' and several more, all were filmed during and between countless surgeries and chemotherapy."

Mr. Boseman was a private figure by Hollywood standards and rarely publicized details about his personal life. He found fame relatively late as an actor — he was 35 when he appeared in his first prominent role, as Jackie Robinson in "42" — but made up for lost time with a string of star-making performances in major biopics.

Whether it was James Brown in "Get On Up," Thurgood Marshall in "Marshall" or T'Challa in "Black Panther," Mr. Boseman's unfussy versatility and old-fashioned gravitas helped turn him into one of his generation's most sought-after leading men.

News of his death elicited shock and grief among many prominent figures in the arts world and civic life. Martin Luther King III, a human-rights activist and the eldest son of the Rev. Dr. Martin Luther King Jr., said the actor had "brought history to life on the silver screen" in his portrayals of pioneering Black leaders.