'The Mandalorian' casts Katee Sackhoff to play Live-Action Bo-Katan, who she previously voiced. I had no idea!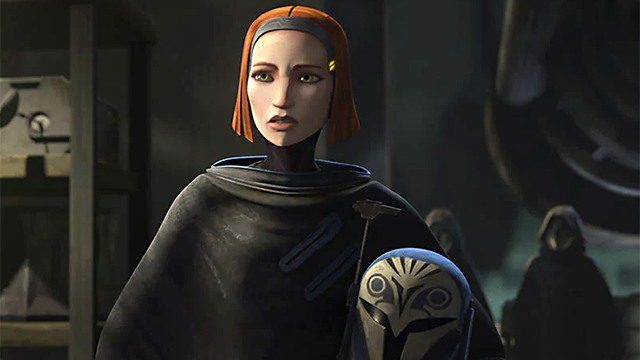 I have no fucking clue about Bo-Katan! However, the character was voiced by Katee Sackhoff in Star Wars Rebels. And, now she's returning to play the live-action version in The Mandalorian. I'll take it!
Battlestar Galactica star and Star Wars veteran Katee Sackhoff is joining The Mandalorian season 2. We have exclusively learned that Sackhoff will be playing a live-action version of Bo-Katan Kryze, a Mandalorian warrior she previously voiced in Dave Filoni's animated series Star Wars: The Clone Wars and later Star Wars Rebels.

Although both Lucasfilm and Sackhoff's reps declined to comment, we have confirmed this story with multiple sources. She filmed her role back in February before Hollywood production shut down due to the global coronavirus pandemic.

Sackhoff has made a career of playing complex sci-fi tough women, recently appearing in Netflix's sci-fi drama series Another Life. The Mandalorian season 2 completed principal photography in March and the post-production is being done remotely, so the new episodes will still hit Disney+ in October 2020.