Microsoft announced more Xbox Series X details today. Specs! Backwards compatibility! Smart Delivery!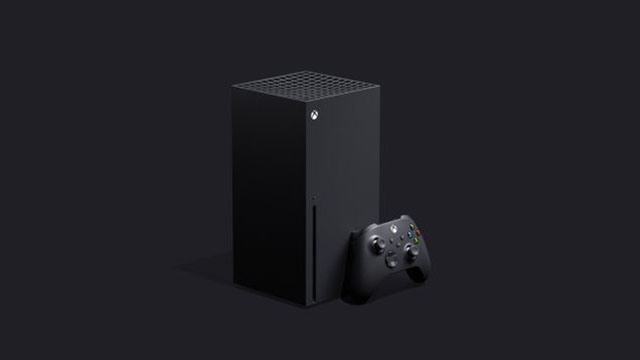 More XBX details today, friends! And I ain't even psyched about the specs, which I'm sure are awesome. Rather, how fucking sick is Smart Delivery? Buy a title on your XB1, get the XBX version fucking for free. And, it'll send it to your other device automatically. Microsoft will definitely be doing it, and it's available to third-parties as well. One of the first third-party titles to support it? Fucking Cyberpunk 2077.
We already know the Xbox Series X is going to be significantly faster than Microsoft's current consoles, but in a blog post by Xbox head Phil Spencer, the company revealed a few more details about how big of a leap it's going to be. Most notably, Microsoft confirmed that the Series X will feature up to 12 teraflops of GPU performance. Previously, the company only vaguely said it was twice as fast as the Xbox One X, and four times more powerful than the original Xbox One. The new console will be powered by AMD's Zen2 CPU and RDNA 2 GPU architecture, the latter of which isn't yet available on PCs.

The Xbox Series X will feature an NVMe SSD, as we previously heard, to dramatically speed up load times. And on the graphics front, Microsoft also reiterated that the Series X will feature hardware-accelerated DirectX Raytracing for "true-to-life lighting, accurate reflections and realistic acoustics in real time." The PlayStation 5 will also have its own spin on raytracing, and since it's also running an upcoming RDNA GPU, it'll likely be very similar to Microsoft's approach. It'll also be interesting to see how the consoles manage raytracing without hurting performance — something that's been an issue with NVIDIA's GPUs.

Microsoft also unveiled a new technology called "Smart Delivery," which will allow you to buy a game once and play the best version possible on the Series X or Xbox One. It may not sound very exciting, but it's going to be a useful feature for gamers as they transition to the new console. You could build up a library of Series X games with your current Xbox One, and it could conceivably let you keep playing the same title across multiple Xbox consoles in your home. The company says Smart Delivery will be standard for its exclusive Xbox Game Studio titles, like Halo Infinite, and it'll be available for third-party developers to implement.

Beyond those tidbits, Microsoft fleshed out a few more details on previously announced Xbox Series X features. A new "quick resume" capability will let you instantly jump back into multiple titles from where you left off. That's something you could do with a single game on the Xbox One, but it didn't always work reliably and required using the "Instant On" power mode, which left the console in standby instead of completely powering it off.

Additionally, Microsoft is implementing "Dynamic Latency Input" (DLI) in the Xbox wirelss controller to reduce the delay between the buttons you're pressing and what appears on the screen. Microsoft claims the new tech should synchronize input "immediately" for more responsive gameplay. I wouldn't expect DLI to be something regular gamers notice, but it could be helpful for esports players and anyone who demands the lowest latency possible.
CD Projekt Red is among the first to take advantage of Microsoft's Smart Delivery feature, announced today

Fans who buy Cyberpunk 2077 for the Xbox One will receive the Xbox Series X upgrade free of charge as soon as it's ready. The announcement was made this morning by CD Projekt Red on Twitter.

"Gamers should never be forced to purchase the same game twice or pay for upgrades," CD Projekt said. "Owners of #Cyberpunk2077 for Xbox One will receive the Xbox Series X upgrade for free when available."

It then linked out to an announcement Microsoft made just this morning highlighting the company's announcement of Smart Delivery. The new technology doubles down on the console manufacturer's history of backwards compatibility by allowing fans access to "four generations" of games across all of its consoles.

"This technology empowers you to buy a game once and know that — whether you are playing it on Xbox One or Xbox Series X — you are getting the right version of that game on whatever Xbox you're playing on," Microsoft said. It committed to implementing the feature for all of its own Xbox Game Studios titles, and opened up the opportunity to participate to other developers. CD Projekt is among the first to announce it will take part.

It's notable that this is the first time that CD Projekt has announced a version of Cyberpunk 2077 for the Xbox Series X. What, if any, technical or performance improvements that version will feature is not yet known. Regardless, Microsoft says Smart Delivery will help ensure consumers always have access to the "best available version" regardless of what Microsoft console they choose to play on. Fans are already responding, with many thanking CD Projekt and Microsoft both for making their decision to opt in to the next console generation that much easier.

The new Xbox is due out this holiday. Pricing information has not yet been released.