'Game of Thrones' creators no longer making 'Star Wars' trilogy which is good because they're flat-out dumb asses, dudes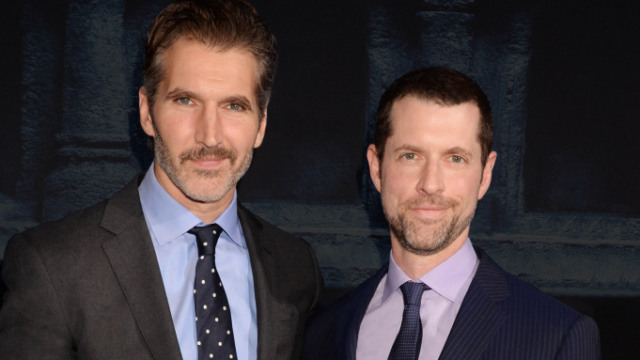 The Game of Thrones chodes are no longer in charge of a Star Wars trilogy. This is good, because they're ding dongs of the higher order. But, whose Star Wars movie is next? If Lucasfilm is smart, they'll tap Kevin Feige's movie. Dude has pop culture cache out the ass.
David Benioff and D.B. Weiss, the co-creators of HBO's Game of Thrones, have exited the Star Wars trilogy they were set to make for Disney. The duo's departure from the films, which were set to debut in 2022, was reported late Monday night by Deadline.

The Skywalker saga is set to end this December with the release of The Rise of Skywalker, and Benioff and Weiss' trilogy was going to be a new beginning for the franchise. However, the two cited their recent deal with Netlfix and said that their schedules had simply become too busy to work on the new Star Wars trilogy.

In a statement to Deadline, Benioff and Weiss said, "We love Star Wars. When George Lucas built it, he built it for us too. Getting to talk about Star Wars with him and the current Star Wars team was the thrill of a lifetime, and we will always be indebted to the saga that changed everything."

This exit comes at the heels of a difficult time for Benioff and Weiss as the pair faced significant fan backlash over the final season of Game of Thrones. While the show received lavish praise from fans early on, the conclusion of the story proved controversial at best.

Just this past weekend, as criticism was starting to quiet, the two made an appearance at the Austin Film Festival. There, the two co-creators spoke candidly about how little they cared about fan reactions to the show as a whole and how unprepared they felt to take on the daunting project. These statements instantly sparked fan resentment and once again made the two the target of the internet's ire.