'Diablo 4' has apparently been leaked in ad for 'Diablo' art book. Don't fucking play with us here!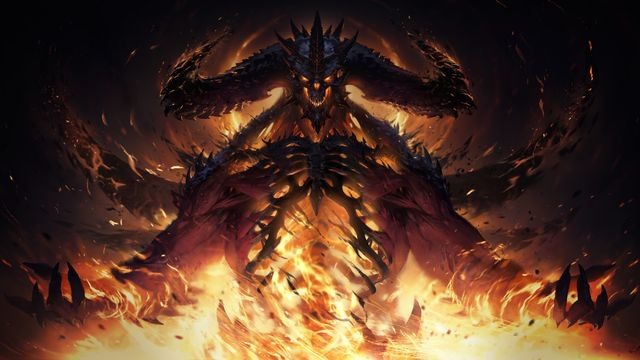 Is Diablo 4 really happening? Is it going to be revealed at this year's Blizzcon? If this leaked advertisement for a Diablo art book is an indication, then yes.
Players have been itching for Diablo 4 news since Blizzard's disastrous reveal of its mobile title,Diablo: Immortal, last year. With BlizzCon 2019 only a few weeks away, Diablo 4 had its first credible leak through the German magazine, GameStar.

In an ad in the latest GameStar issue, the upcoming "The Art of Diablo" book references Diablo 4 for the first time. The ad reads, "mit über 500 artworks aus Diablo, Diablo 2, Diablo 3, und Diablo 4." That roughly translates to "over 500 artworks from Diablo, Diablo 2, Diablo 3 and Diablo 4."
BlizzCon 2019 new Diablo 4 leaks in Germany.

If this is true, information about previously leaked Overwatch 2 may be correct. pic.twitter.com/J3cmfciGNt

— Naeri x 나에리 (@OverwatchNaeri) October 20, 2019
"The Art of Diablo" is already available for pre-order on Amazon — although the description doesn't mention Diablo 4 anywhere. With a set release date of Nov. 3, the day after BlizzCon, it seems that Blizzard could announce Diablo 4 and its inclusion in the art book at the convention.

This isn't the first we've heard of Diablo 4, with Blizzard mentioning more Diablo products in the pipeline at last year's BlizzCon. Kotaku also reported thatDiablo 4 has been in production at Blizzard for years, recently rebooted in 2016.

Diablo 4 seems to be a lock for BlizzCon 2019, although it's possible the ad is incorrect. Either way, fans only have to wait a few more weeks to see if the rumors are true. BlizzCon 2019 will take place Nov. 1-2 in Anaheim, California. We'll be in attendance to cover a potential Diablo 4 announcement, as well as any other new games Blizzard brings to the show.

We've reached out to Blizzard regarding the Diablo 4 leak. We'll update this post should we hear back.