'The Rise of Skywalker' is going to feature the return of Wedge Antilles. Played by original actor. Oh, fuck yes!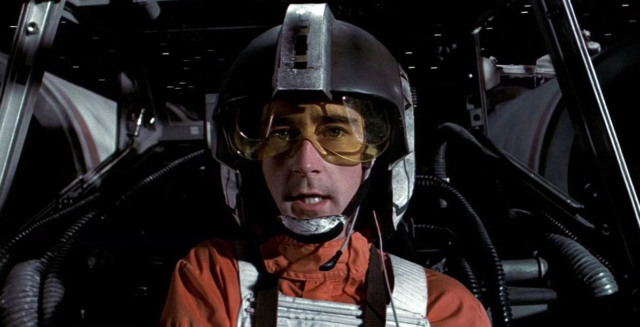 Listen, if the Skywalker Saga is coming to an end, it's fucking appropriate that we get all them classic characters back. I mean, we knew Lando was returning. But, now we know Wedge is returning. Oh fuck yes.
Star Wars seemingly adds old Wedge Antilles to the cover of the upcoming novel Resistance Reborn. The book, which will be published in November, is part of the "Journey to Star Wars: The Rise of Skywalker" line looking to capitalize on the hype and anticipation for this December's Star Wars: The Rise of Skywalker. It fills in the gaps between The Last Jedi and Star Wars 9, depicting Rey, Finn, and Poe Dameron's first mission together as they work with General Leia to rebuild the Resistance following the Battle of Crait.

With that synopsis, there was already a great deal of interest in the novel. While Resistance Reborn likely won't be required reading to understand or enjoy The Rise of Skywalker, the various Star Wars tie-in books are valuable complements to the films and can cover material the movies simply don't have time for. Since Resistance Reborn features multiple main sequel trilogy characters in prominent roles, fans were eager to see what the future held for Rey, Finn, and Poe. But now, there's a whole other reason to be excited for Resistance Reborn: the apparent return of Wedge Antilles.
LOOK AT THE SIZE OF THAT THING. We just received a solid "YES" from a representative for the actor, Denis Lawson will be in #StarWars #TheRiseOfSkywalker reprising his role as Wedge Antilles. pic.twitter.com/ESoB0JhA1L

— Rebel Force Radio (@RFRRebelForce) October 5, 2019