Weekend Open Bar: Nightmare on Omega Street!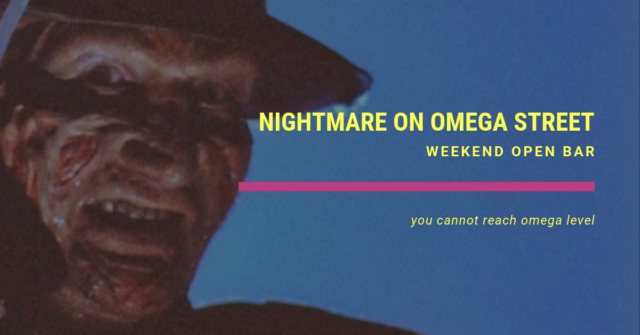 Hey friends! I'm kicking open the doors to the, uh, Open Bar right quick! Trying to light the lanterns, dust off the chairs, and throw some gasoline on the hearth before Mrs. Omega gets home! So, quickly! You probably know the conceit! The Universe is Dark and Full of Horrors. But, it can feel a little less dire through the power of Hanging The Fuck Out Together. And every weekend I invite each and every member of the Space-Ship Omega to spend time together!
Share what you're up to! Lighting some fall candles? Share what you're looking forward to! Seeing It? Share what's on your mind! Be it a fanciful meme, or a provocative gif.
There is, as always, one golden rule: god dammit, you've got to be kind.
This is Weekend Open Bar!