Alex Trebek back to hosting 'Jeopardy!' after absolutely fucking dunking on pancreatic cancer!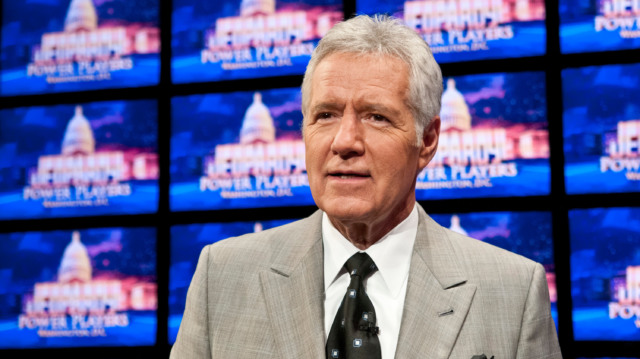 My word, Alex Trebek has returned to his hosting duties on Jeopardy! This is, of course, after being diagnosed with pancreatic cancer. Which, hopefully you don't know is one of the most lethal motherfuckers out there. Took my grandpa and quick. But, fuck yes. This is fantastic news.
Jeopardy! host Alex Trebek, is back at work hosting the popular TV game show. In a video Twitter post, the 79-year-old Trebek says, "It's going to be a good year," following chemotherapy treatment for cancer.

The announcement comes just five months after Trebek revealed that he had Stage 4 pancreatic cancer, declaring "I'm going to fight this." A couple of months later, he said he was doing so well, it was "mind-boggling."

"I've gone through a lot of chemotherapy and thankfully that is now over," Trebek said in a video released by his show's producers Thursday. "I'm on the mend and that's all I can hope for right now."

Trebek actually returned to taping the show on July 22, his birthday. The video features footage of a cake being presented to him.

The 36th season of Jeopardy! will begin airing on Sept. 9.