Wednesday Afternoon Commute: Take a fucking breath!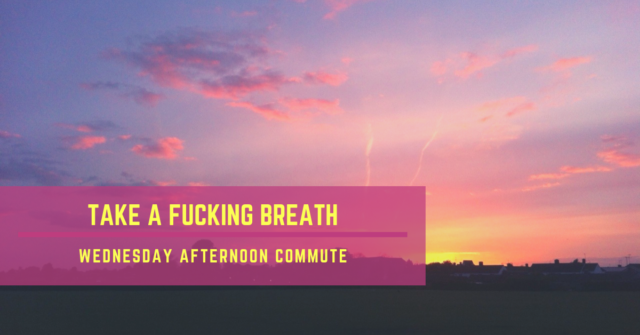 I'm late, but I'm here, motherfuckers! Here with another Monday Morning Commute! The weekly catch-all column where we (usually just me screaming into the wind, tbh) gather to share what we've have been enjoying the past week. What we're going to be enjoying this week. And, generally just fucking around. I'll go first, because I'm tardy as fuck. But, I hope you'll join me in the comments section. Let's go, comrades!
—-
Movies I've really enjoyed in the past week:

Shin Godzilla, Get Carter, and Three Days of the Condor.
—-
Game I'm currently rocking:

Devil May Cry 5. I'm going full-on action game before finally diving into The Witcher. Man, it's pretty fucking dope. Goofy ass cut scenes, buttery gameplay.
—-
Movie I hated in the past week:

Godzilla: King of the Monsters. Literally one of the most unenjoyable movies I've seen in years. Came for a monster movie, saw a brutal two+ hour family drama.
—-
Movies I'm going to partake in this week:

Dark Phoenix, probably. The original Thomas Crown . Always Be My Maybe, perhaps.
—-
Music I'm currently digging: 

Lucy In Disguise, Lizzo, and Jakub Zytecki.
—-
I'm spending my days:

Lesson planning for my summer classes. Nice to have the time to spend two or three hours a day just brainstorming shit. Emphasis on shit, amirite.
—-
Fretting over my Bruins in the Stanley Cup:

 

Big fucking game on Thursday.
—-
Working out again:

Been dealing with a severe groin pull last two months. Easing back in, trying not to go too hard and start the fucking process all over again.
—-
Watching some haunting ass television: Chernobyl. My word, what an utterly haunting, infuriating show. Body horror meets the horrors of bureaucracy. 
—-
Celebrating my fourth anniversary this Thursday: My word, it's been four fucking years. Some of the years: good. Some of the years: hard. All of the years: probably worth it.
—-
That's it for me, friends! What have you been enjoying? What are you looking forward to? Let's chill.