James Gunn removes Deadshot from 'Suicide Squad 2' and Idris Elba will play a new character instead. Good! Good.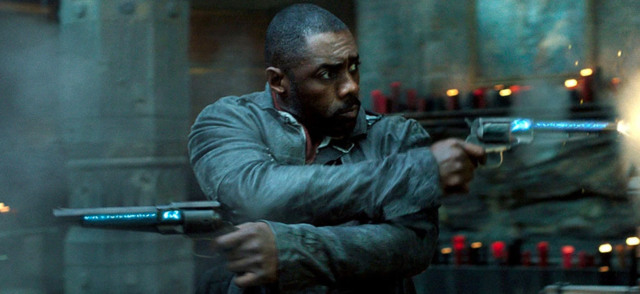 James Gunn has decided that Deadshot ain't coming back for Suicide Squad 2. And Idris Elba, who had been tagged to replace Will Smith as the character, will instead play a new character. I say fucking amen.
Despite early reports that Thor: Ragnarok star Idris Elba would take over the role of Deadshot from Will Smith in James Gunn's upcoming The Suicide Squad, the character will not return for the film.

According to Variety, The Suicide Squad will not feature Deadshot, with Elba instead expected to play a new character. It's not clear at this time who that character will be, though the movie will reportedly feature Ratcatcher, King Shark, Polka-Dot Man and Peacemaker, so it's possible that he might be playing one of those characters.

The reason for Elba not taking over as Deadshot is reportedly due to a desire to leave the door open for Smith's return in future films and out of respect for the actor.

There are currently a lot of rumors swirling around Gunn's first DC Extended Universe film. Viola Davis is reportedly set to reprise her role as Amanda Waller, and the movie will feature Margot Robbie's Harley Quinn in some capacity. Joel Kinnaman is also said to be reprising his role as Rick Flag. Jai Courtney has also announced he'll reprise his role as Captain Boomerang.