'Borderlands 3' may be dropping September 13 and an Epic Games Store exclusive. Thank a deleted tweet for the info, whoops!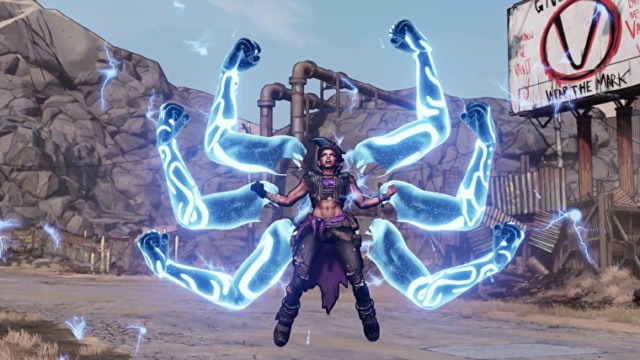 Borderlands 3-related technical issues seem to be a thing, folks. Last week, Gearbox just flat-out couldn't get their debut trailer working. That sucked. Now, a deleted tweet may have revealed the title's release date early. That cool.
An errant tweet from the official Borderlands Twitter account may have unintentionally revealed that Borderlands 3 will be out on September 13. The tweet, which appeared to be an ad that fired too early, has since been deleted, but luckily we managed to capture an image, and it's also been uploaded to the Internet Archive.

Gearbox has used the word "mayhem" to describe Borderlands 3 several times previously, so while the title itself isn't in the tweet, it's pretty clear what the reference is.

September 13 is pretty far off of the October 1 release date theory that popped up last week (and which I still think is a good one, despite being largely debunked) but it puts the game within the FY2019 release window that Take-Two Interactive has previously indicated. It could be a bit of April Fool's misdirection, but dropping an incorrect release date through official channels really isn't funny, it's just an awful marketing move.

Courtesy of Twitter user Wario64, it also appears that Borderlands 3 will be released on the Epic Games Store. A second deleted ad post includes a few seconds of footage and an Epic store logo at the end. That doesn't necessarily mean it will be an Epic exclusive, but there's no overlooking that the video below contains the Epic Store logo, but not Steam's.