Taika Waititi is voicing IG-88 in 'The Mandalorian' and I fucking want this show *now* plz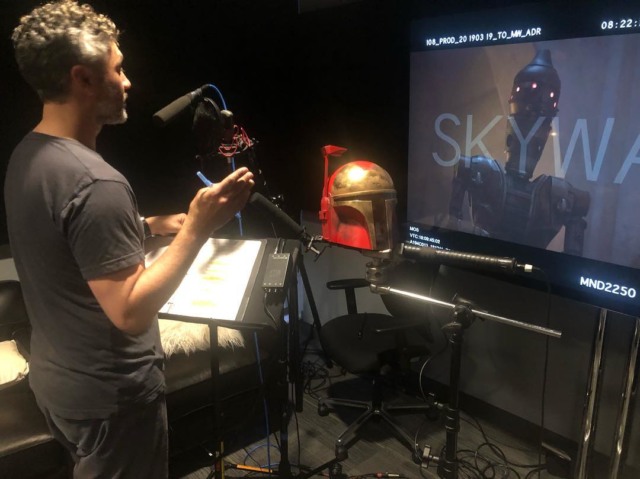 The Elder Ones are good, my friends. They have not only willed a Taika Waititi-directed episode of The Mandalorian into existence. No, no. They've also seen to it that he voices IG-88 on the show.
The Mandalorian has an impressive roster of directors helming episodes of the Disney+ streaming show, including Thor: Ragnarok's Taika Waititi. But Waititi may be doing more than getting behind the camera. A new behind-the-scenes photo from The Mandalorian executive producer Jon Favreau shows Waititi behind the mic to voice a classic Star Wars character.

Since Disney announced that Jon Favreau would be overseeing The Mandalorian for Disney+, the Iron Man director has been continually teasing cryptic images from the production, driving fans wild with speculation over a mere prop and giving us a clearer picture of what this highly anticipated series will be like. The latest image from his Instagram account hands out even more details, showing Waititi standing behind the mic in front of a screen of the droid IG-88.

At first glance, it appears that Waititi is just doing the job he was hired for and directing the episode. But reports suggest that Waititi will be playing the voice of the classic Star Wars character.