Google reveals its game-streaming service 'Stadia' and it sounds pretty fucking awesome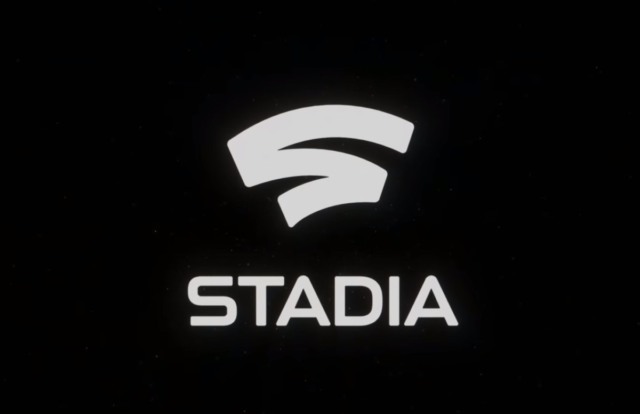 Comrades, Google has revealed its game-streaming service. It's called Stadia, and it sounds pretty fucking awesome.  Play any game almost instantly from a YouTube video? 4K streaming? The future is wild. Will I use it? Probably not, but that's not indicative of how much I appreciate it.
SAN FRANCISCO—At the Game Developers Conference, Google announced its biggest play yet in the gaming space: a streaming game service named Google Stadia, designed to run on everything from PCs and Android phones to Google's own Chromecast devices.

As of press time, the service's release window is simply "2019." No pricing information was announced at the event.

Google Stadia will run a selection of existing PC games on Google's centralized servers, taking in controller inputs and sending back video and audio using Google's network of low-latency data centers. The company revealed a new Google-produced controller, along with a game-streaming interface that revolves around a "play now" button. Press this on any Web browser, and gameplay will begin "in as quick as five seconds… with no download, no patch, no update, and no install."

"With Stadia, this waiting game will be a thing of the past," Google's Phil Harrison said. He then demonstrated Stadia gameplay on a Pixel 3 XL, followed by "the least-powerful PC we could find." The following gameplay was advertised as "1080p, 60 frames per second." Harrison confirmed that existing "USB controllers and mouse-and-keyboard" will function with Stadia games, as well.

But you'll want that Stadia controller if you'd like to access both a "capture" button, for immediate capture to YouTube (to either livestream or save for later sharing), and a Google Assistant button, which lets Stadia players access the controller's built-in microphone. Google didn't confirm whether existing controllers' "share" buttons will work with any of the Stadia platform's custom button functions.

Harrison confirmed one interesting Google-tinged combination of the Google Assistant and a live-streaming service: tap the button if you're stuck mid-game and ask out loud for help. But we'll simply have to take Harrison's word for it, in terms of how that actually plays out and how intelligently Google Assistant will translate users' mid-game requests.
stats

After the event, Google provided a fact sheet to Ars Technica confirming more stats about the hardware included in the Google Stadia stacks. These include: custom-built AMD GPUS with 56 compute units and integrated HBM2 memory; "custom, hyperthreaded x86" CPUs (no manufacturer listed) that run at 2.7GHz "with AVX2 SIMD;" and "a total of 16GB combined VRAM and system RAM clocked at "up to 484 GB/s."

The keynote included Google's pledge that its network infrastructure includes "7,500 edge nodes closer to players to provide better performance." Stadia's stacks at Google's data centers are powered by AMD hardware, the company said, with "10.7 teraflops of power in each instance."

A Google engineer insisted that "at launch," Stadia will support "4K, 60 frames-per-second performance." If you don't have a 4K set to enjoy that gameplay with, Google says its capture button will save and stream your gameplay content at that resolution, should the game in question support it.

Unreal and Unity were announced as supporters of the Stadia platform. Vulkan joins the party, too, as confirmed by id Software. The game developer confirmed that it needed "a few weeks" to port its current, unfinished code for the game Doom Eternal to Stadia's platform, and it confirmed that the upcoming game will work on Stadia at 4K resolution and 60 frames per second. (GDC attendees will get to see the game in action on the show floor later today.) id did not confirm whether the game will appear on Stadia day-and-date with existing consoles and PCs.